Aria Hotels expand their portfolio in Kardamyli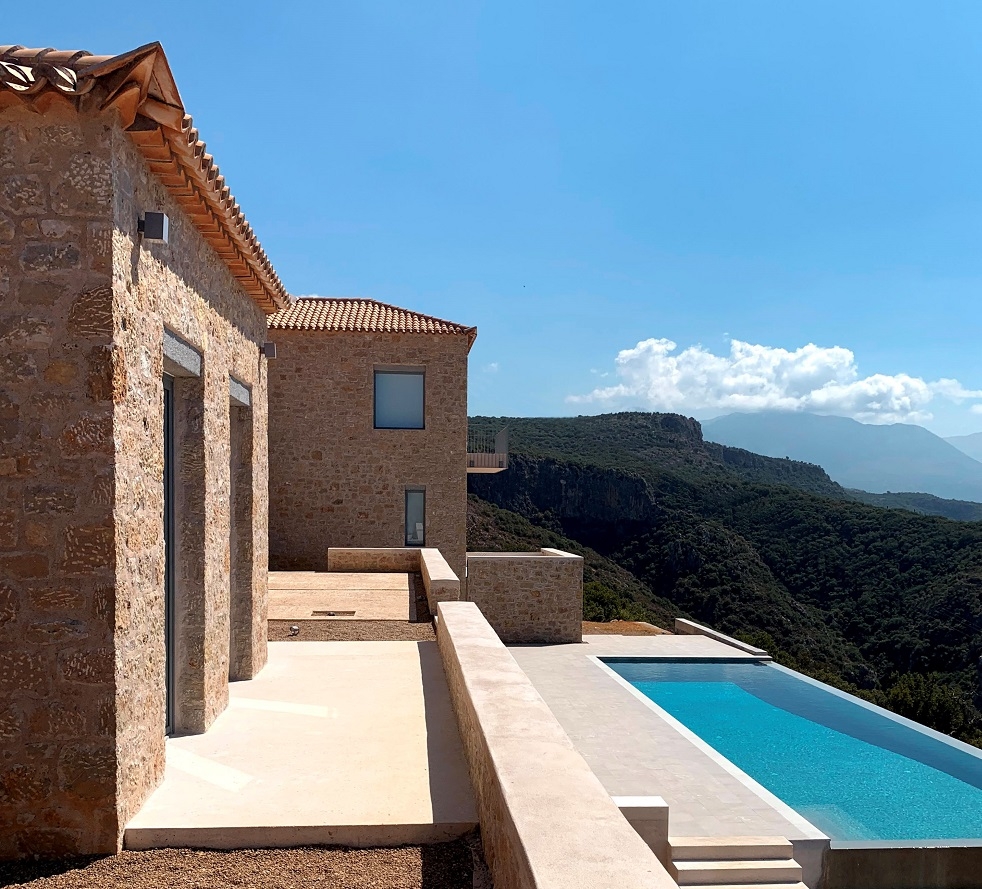 Aria Hotels expand their portfolio in Kardamyli
Aria Hotels, the Greek boutique hotel and villas company further strengthens its presence in Western Mani, with the addition of Villa NUPADI to its collection.
The newly built property alongside the gorge of Nupadi in the Peloponnese which leads to the beach of Foneas.
This is a newly built property alongside the gorge of Nupadi in the Peloponnese, which leads to the beach of Foneas. It stands at an altitude of 120m, only 4km from the picturesque village of Kardamyli.
The name "Nupadi" is inspired by the local word for "meetings", which beautifully captures the welcoming atmosphere of the villa. With the imposing backdrop of Mount Taygetos, the villa lies in an environment rich in foliage, including old olive plantations. It enjoys breathtaking views of the Mediterranean Sea.
The property is built with high quality materials and follows the local stone-built architectural traditions. The minimalist interior design and discreet high-tech elements combine to create an atmosphere of understated luxury.

As the ideal destination for guests who seek a secluded escape offering peace and tranquility, the property can function either as a single dwelling for up to eight people, or as two self-contained properties – the Main Villa and the Exclusive Apartment – for six and two guests, respectively.

Villa NUPADI features 2 living rooms, 2 kitchens, 4 bedrooms with ensuite bathrooms, and 3 guest bathrooms. From the spacious terraces, as well as the private infinity pool, guests can enjoy stunning panoramic views and the unique sunset of Messinian Mani.

The property is only 4 minutes away from Kardamyli. The distance from Athens is about 3 hours by car.
Acknowledging its responsibility towards its guests during the global pandemic, Aria Hotels has undertaken all necessary health and safety measures, in line with state regulations, creating a safe environment for all.