Aegina's submerged water supply pipeline on testing mode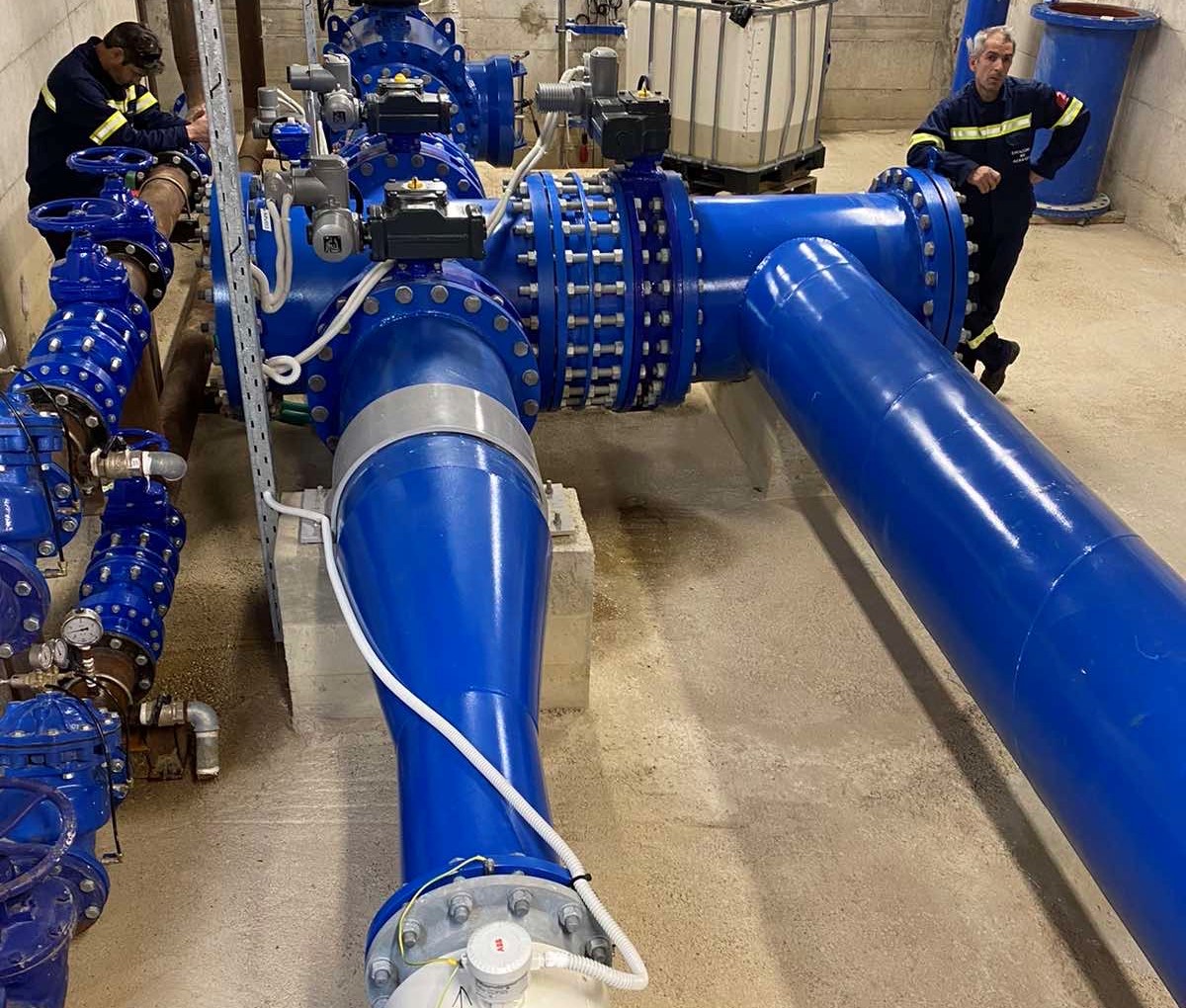 Aegina's submerged water supply pipeline on testing mode
Drainage tests will beging on the 5th of January 2022
Pressure tests have been started for the largest project of the Regional Unit of Islands, the submerged water pipeline of Aegina. The project is financed by the Region of Attica.
The island of Aegina is connected to this project through Salamina with the main pipeline of EYDAP. The 14.4 km pipeline is at depths of up to 95 meters and is expected to provide a daily water supply of 21,500 cubic meters. The project, which is considered unique in Greece, is funded by the NSRF (PEP Attiki 2104-2020) in the amount of € 23 million.

As part of the tests, the water quality will be checked with samples that will be taken from the water meters at the EYDAP well, at the EYDAP well in Leonti, Aegina and in the Central Reservoir of Aegina. The tests have been successful and according to the schedule, today will continue at the well in Leonti, Aegina, while sampling for water quality will be done from 12/27/21 to 31-12-21.
According to the technical report of the Deputy Head of the Directorate of Hydraulic Works of the Region, Ch. Georgali, "drainage tests will beging on the 5th of January 2022, when the results from the analyzes of drinking water are expected. Then the supply of Aegina with drinking water of EYDAP will take place.
The works for the beginning of the completion tests of the project were attended in Perani, Salamina, by the Deputy Regional Governor of the Islands, Vasiliki Theodorakopoulou-Bogri, with officials of the Technical Works Directorate and executives of the contractor.