Greece achieves first places in Global Traveler Awards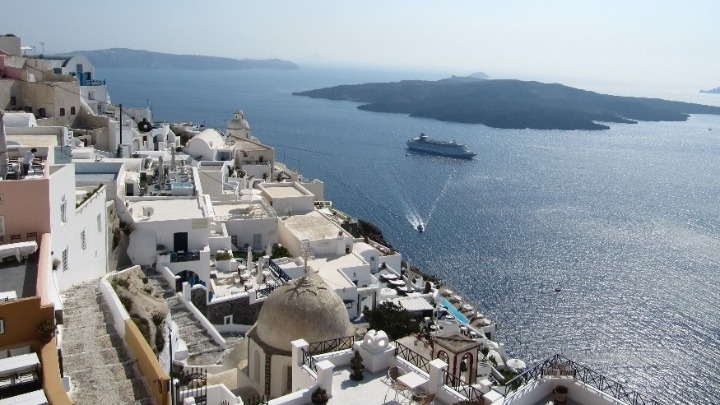 Greece achieves first places in Global Traveler Awards
Three new distinctions in the USA, bring once again Greece and Santorini to the forefront of the global tourism market, despite the international tourism recession caused by the pandemic.
Santorini in the forefront of American agencies.
On December 14th, in an online event of the Global Traveler Awards of FX Express 2020, Greece became the favorite tourist destination internationally for the first time, by the readers of the online magazine trazeetravel.com, the so-called "Trazees". At the same time, it received the second place of preference in the category Best Wedding Destination, after Tahiti and before the Cook Islands.
In the same event, Santorini was distinguished for the 7th time in a row as the best island in Europe and was honored with the Best Island in Europe award of the Leisure Lifestyle Awards.
As stated by the General Secretary of GNTO, Dimitris Fraggakis, the new distinctions of our country, this time from the United States of America, are one more confirmation of the high position of preference that Greece holds as a destination abroad.
However, it is also an encouraging sign, in view of 2021, a year in which the recovery of Greek tourism will gradually begin, according to Mr. Fraggakis. In an extremely competitive environment, our country will show its comparative advantages in international markets.
The USA is a very important market for our country over time, but also especially in view of the new season, GNTO is already elaborating a projection plan with the spearhead of the Organization's office in the USA which is strengthened and takes a more active role. "I would like to thank the organizers of the awards and the international public, that once again honored Greece with their trusta", underlined Mr. Fraggakis.
As it became known by the organizing company, the results of the competition will be published in the December issue of Global Traveler and will be posted on the websites: globaltravelerusa.com, trazeetravel.com and webfamily.com. The GNTO Service in the USA has already received the award of the online magazine, Trazee Travel.