Intense investment interest from Balkan investors in the Greek real estate market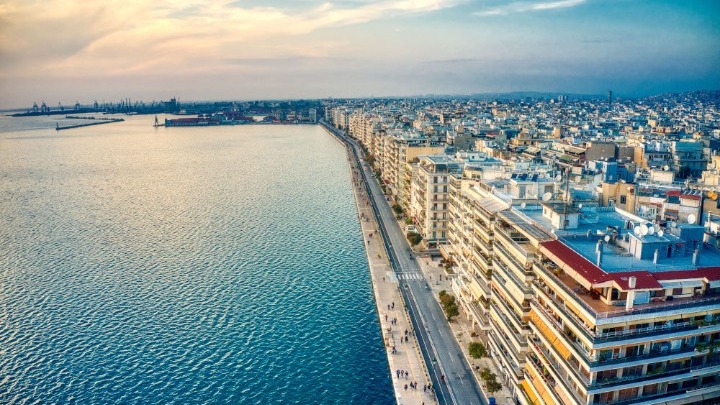 Intense investment interest from Balkan investors in the Greek real estate market
Especially following the real estate property price increases observed in Sofia and Belgrade.
The rise in property prices in the capitals of Bulgaria and Serbia pushes Balkan investors into the real estate market of Greece and in particular of Northern Greece.
In the old town of Belgrade, it is difficult to buy a property in the area at a price lower than 1500 euros / square meter, with the average cost of buying an old apartment moving at much higher levels and the maximum approaching up to 4500 euros / square meter. The picture is similar in the new apartments in the picturesque old town of Belgrade.
Prices are also strongly up in Sofia, where the newly built were sold at an average of 1,200 euros / sq.m. In the last quarter of 2021, compared to 1,115 euros / sq.m. In the corresponding period of 2020 (Bulgarian Properties SA data). In some areas of the Bulgarian capital, owners ask for 1800-2000 euros / sqm or up to 4000 euros.
The properties in the center of the capitals of the Balkans have become more expensive, with their prices in some cases exceeding those in Greece. This fact, combined with the steady increase in average wages in the countries of Southeast Europe, creates a combination that in the next three years may bring more Balkans to the Greek real estate market - especially in the Greek North. Both as investors and as individuals, who now have greater financial comfort, will want to acquire a property in Greece, possibly -depending on the region- at a lower price than in their country.
Talking to the Athens Macedonian News Agency, the president of the Hellenic-Serbian Chamber of Northern Greece and the Observatory of Property Prices and Appraisals of Southeastern Europe, Costas Georgakos, cited discussions, talks and contacts during his last term.
"I was recently discussing with a big businessman in Serbia, about his general investment intentions in real estate and when we talked about opportunities in Greece, his interest immediately became apparent. The population of a country, when it grows economically, always looks for investment opportunities in its geographical neighborhood. It is a natural consequence to do most of your transactions with people with whom you are familiar and there is closeness and a closer relationship ", Mr. Georgakos told the Agency.