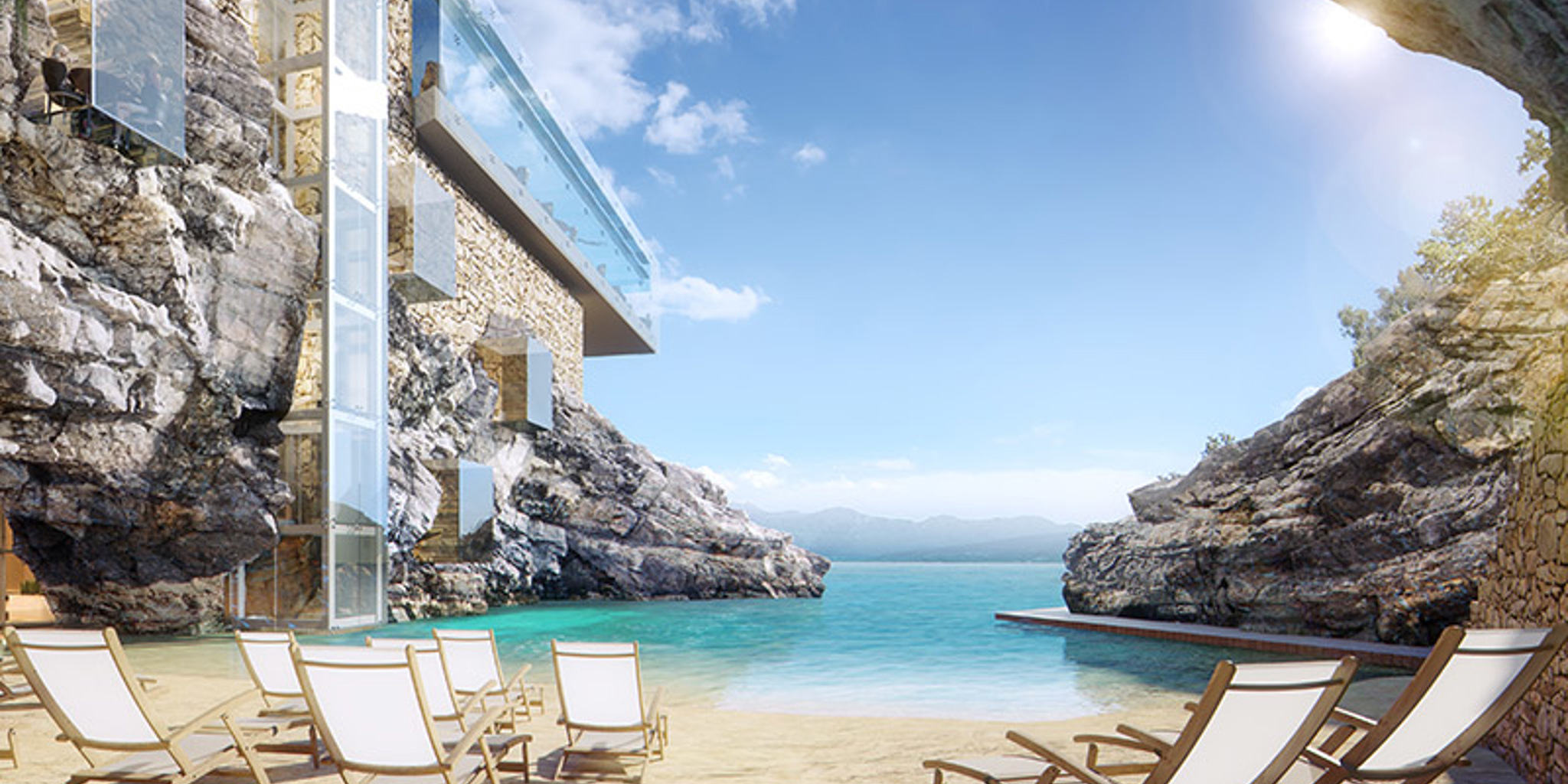 Russian-American "alliance" in Elounda Hills
Russian-American "alliance" in Elounda Hills
Elounda Hills will operate under 1 Hotel of SH Hotels & Resorts, a subsidiary of Starwood Capital Group, from the summer of 2025 when construction is expected to be completed.
1 Hotels is a luxury hotel brand, which started in 2015 with the opening of hotels on South Miami Beach and Manhattan Central Park. The brand is based on a simple idea: those who travel the world should also be interested in it. The hotels of the chain support this vision through the architectural design that fully integrates the hotel facilities in the landscape but also through the local gastronomy.
According to the company's announcement, 1 Hotel & Homes Elounda Hills is the newest "sustainable hotel" under management and it aspires to offer an incomparable luxury experience.
Combining elements of traditional architecture with modern amenities, 1 Hotel & Homes Elounda Hills will develop as a village on a hillside, with natural materials, highlighting the enchanting Cretan light.
The 135 hotel rooms and 178 branded accommodation and villas (to be developed in different phases) will offer unobstructed mountain and sea views. Premium rooms offer exclusive access to a special marina and beach club.
Facilities include a therapeutic spa and Mediterranean restaurants.
On 1 Hotel & Homes Elounda Hills, Barry Sternlicht, Chairman & CEO of Starwood Capital Group and Chairman of SH Hotels & Resorts, commented, "This project exemplifies our goal of creating harmony with nature. Crete is a legendary island with so much natural beauty, history, people, culture, and our 1 Hotels brand authentically embraces and will work to protect and enhance it all. Our development partner, Mirum Hellas, and their local portfolio complement our mission of inspiring conscious consumption and protecting the natural beauty and history of the environment. This property is a defining example of that, and we will redefine the Mediterranean getaway with it."
Vitaly Borisov, the Founder and Chairman of Mirum Group of companies, said, "Within 1 Hotel & Homes Elounda Hills, we will utilize unique architecture and sophisticated landscaping to introduce a special luxury hospitality experience with a conscience to the Greek island of Crete. 1 Hotels' focus on sustainability and their innovative approach within the hotel landscape make them the perfect partner for us. 1 Hotel & Homes Elounda Hills will be a sustainable island sanctuary, capturing the mystical and pure spirit of Greece, celebrating Cretan heritage, regeneration, and environmental preservation for everyone who visits."