REDS A.E. was declared the First Eligible Investor for Gournes, Heraklion project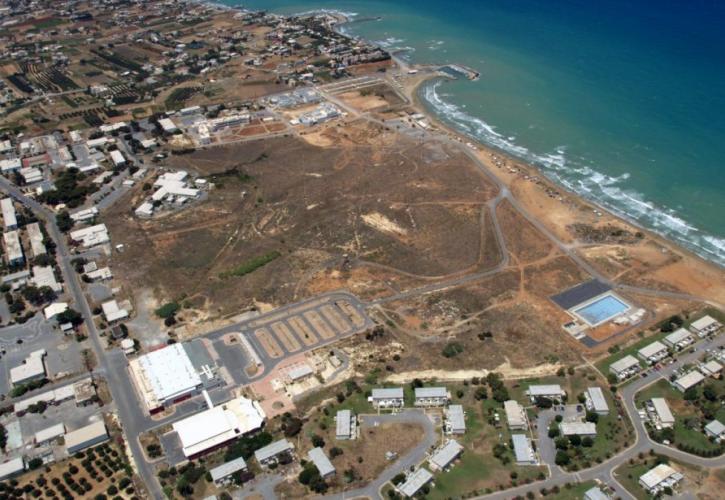 REDS A.E. was declared the First Eligible Investor for Gournes, Heraklion project
The Board of Directors of the Hellenic Republic Asset Development Fund (HRADF), a member of the HCAP Group, convened today and approved the result of the electronic auction (e-Auction) of improved financial offers for the development of part of the former U.S. base in Gournes, Heraklion, Crete.
HRADF's BoD nominated "REDS S.A." as the First Eligible Investor, as it has been the highest bidder of the e-Auction process, with a total consideration of €42.237.679,20 (NPV of €40.2 million).

The e-Auction was conducted under full transparency, attracting competitive biddings, with the improved offer being 77.8% higher than the starting price, which was set at €22.6 million.
The file of the tender process will be submitted to the Court of Audit for pre-contractual review.
On behalf of the Fund, Eurobank and Cerved Property Services act as financial advisor, Potamitis Vekris Law Firm as legal advisor, and Decathlon and Cerved Property Services as technical advisor. The e-Auction process was conducted through the electronic platform managed by Eurobank Holdings. The real estate property of Gournes consists of a beachfront land plot of 345,567 sqm located 13km from the airport "Nikos Kazantzakis" and 16 km from Heraklion.
During the last 20 years, land plots neighboring the property have been developed, the Hellenic Centre for Marine Research, the Cretaquarium Thalassocosmos, the International Exhibition and Conference Centre of Crete, etc.