Ten Brinke disposes of a residential project in Bochum to HIH Invest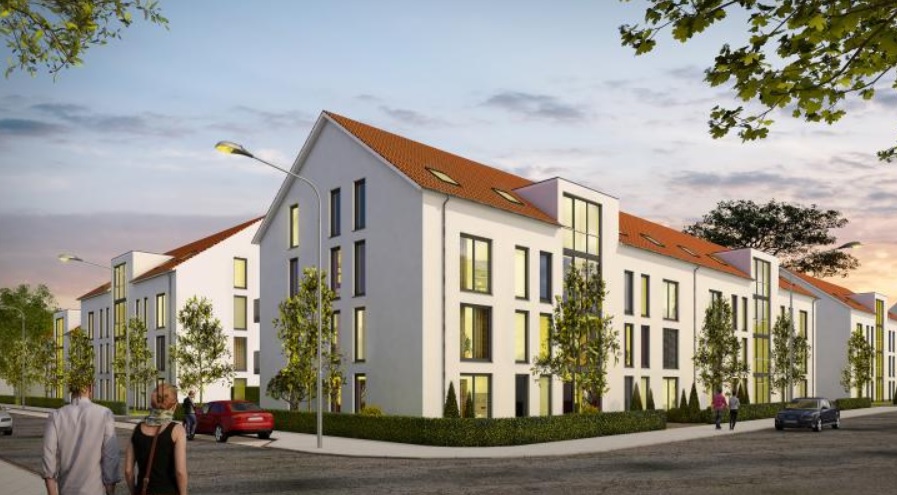 Ten Brinke disposes of a residential project in Bochum to HIH Invest
Construction work is scheduled to start during the second quarter of 2022.
HIH Invest Real Estate has added a residential property development to its German portfolio.
The real estate investor has paid an undisclosed sum, on behalf of its Deutschland Wohnen Invest fund, to buy the property in Bochum from developer Ten Brinke.

HIH Invest said that over the next two years, a housing estate of 55 units will be developed on a footprint of around 4,550 square metres in Bochum, supplemented by a day nursery of four groups on about 690 square metres. The new-build development consists of three building section of four storeys each that are connected via a shared underground car park, as well as a separate building in the rear part of the plot that will house a day nursery. The project is being acquired on behalf of the Article 8 special AIF, "Deutschland Wohnen Invest."
Construction work is scheduled to start during the second quarter of 2022.
The complex will be constructed to the "KfW efficiency house 55" standard and therefore meet the strict requirements for any residential real estate added to the portfolio of the special AIF.
Its seller and developer is the Ten Brinke Group based in the Netherlands.
The apartment mix breaks down into units of 2 to 5 bedrooms on footprints of 51 to 124 square metres. All units will come with a balcony or patio plus private garden section, and are planned to be handicap-accessible and in some cases fully wheelchair-accessible.
Around half of the units will be developed as subsidised housing for low- to middle-income households. The 27 sponsored units will have an average dwelling floor area of 83 square metres, and will thus accommodate flexible and generous residential concepts suitable for broad-based groups of occupiers.
Just like the privately financed apartments, the sponsored units will feature excellent specifications, including real-wood parquetry, modern bathroom fixtures and fitted kitchens as well as mainly floor-length vinyl-frame windows to admit plenty of daylight.