Works for the redevelopment of Vasilissis Olgas Avenue have just been initiated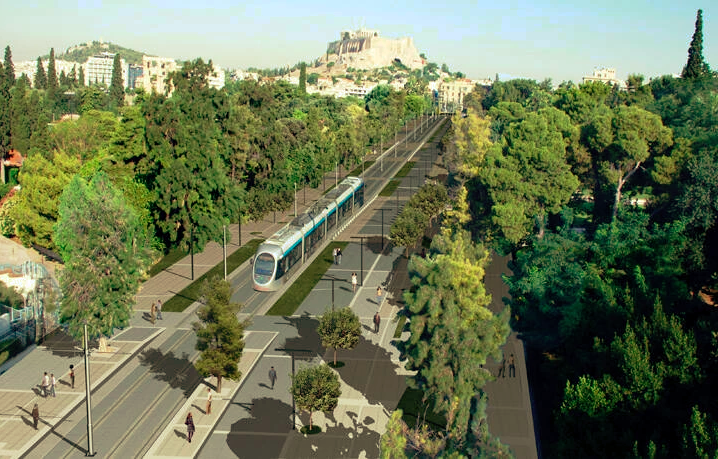 Works for the redevelopment of Vasilissis Olgas Avenue have just been initiated
The Architectural Council "passed" the study for the conversion of Vasilissis Olgas Avenue into a pedestrian street.
The study refers to the area that spans from the junction of Vasilissis Olgas Avenue with Vassileos Konstantinou Avenue and Ardittou Avenue to its junction with Amalias Avenue, including the area surrounding Hadrian's Gate, while its area is approximately 23,000sqm.

Emergency vehicles, catering vehicles, special vehicles and public transport vehicles are excluded from the traffic ban. The operation of the tram lines passing through Vasilissis Olgas will not be modified, but will be included through the study of the renovation of the road.
In the study of the implementation of the architectural study, will be taken measures that will ensure road safety for the protection of pedestrians, trams and emergency vehicles from the common use of the traffic corridor in the direction of Vasilissis Konstantinou. The renovation of the road is accompanied by a modification of the traffic lights at the junctions with Vas. Konstantinou and Vas. Amalias depending on the final configuration of the road