Aldemar group finalises agreement to sell its hotels in Crete to Mitsis Group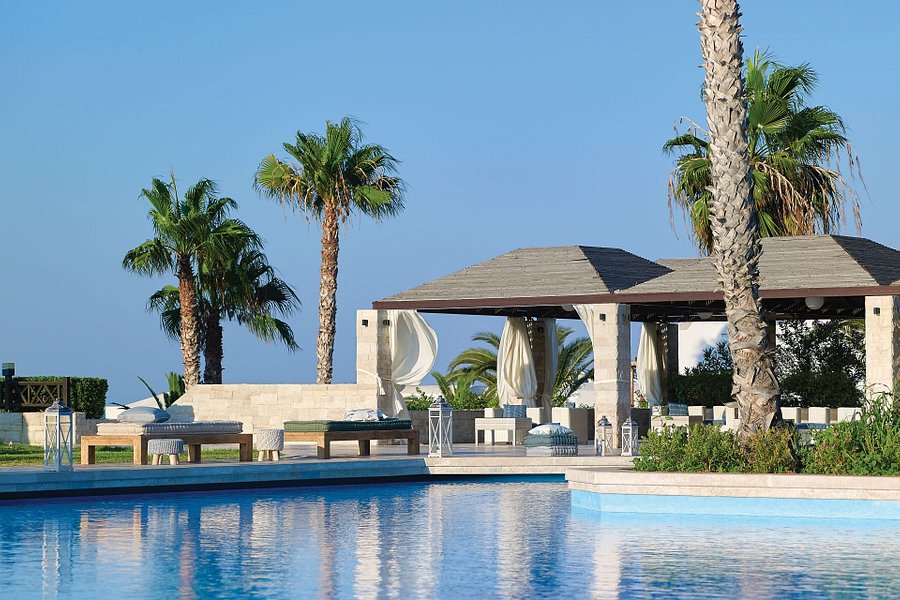 Aldemar group finalises agreement to sell its hotels in Crete to Mitsis Group
Aldemar group finalised the agreement to sell the 5-star Aldemar Royal Mare hotels and the 4-star Aldemar Cretan Village hotels in the Crete Peninsula (interests of the Angelopoulos family) to the Mitsis Group. The purchase price was not disclosed but according to souces familiar with the transaction amounts to c.€90 million.
The first has 341 rooms (of which 97 have direct access to the thalassotherapy center and 10 are particularly designed for people with mobility issues) and 43 suites while its facilities include the well-known thalassotherapy center Thalasso & Spa, which is among the 10 best Thalassotherapy centers worldwide, 4,000 sq.m., with treatment rooms, swimming pools, beauty salons, gyms and the "Oriental" Turkish bath.
Designed as a traditional village, Aldemar Cretan Village features 322 rooms, a children's club, and a 75-meter water slide.
It should be noted that the Mitsis group recently completed the acquisition of the Golf - North Afandou area by the Greek-American businessman Mercourios Angeliadis. The company M.A. Angeliades Inc was named Preferred Investor, for a total price of € 26.9 million, in the relevant tender of the Hellenic Republic Asset Development Fund (HRADF) in 2014
The group plans to develop 3 high-standard hotels, a marina, a shopping center, tourist residences that will frame the golf courses, the investments for the development of the area are expected to amount to € 400 million.
Mitsis Hotels Group was founded in 1976 in Greece by entrepreneur Konstantinos Mitsis, who envisioned to revolutionize the tourism industry with the all-inclusive concept. The idea was to develop top-of-the-range hospitality accommodation and rich F&B programme, all on the basis of high quality and premium service.
The first ventures came on Kos island with Ramira and Norida and soon expanded in some of the most beautiful destinations of the country, under the sunlight of the Greek islands or amid the history and culture of mythical cities – in Athens, Crete, Kamena Vourla, Kos and Rhodes.
Today, the company employs 4,500 professionals, thereby playing an important part in the country's tourism development and employment sector.