Dolphin sales its entire interest in the One&Only at Kea Island project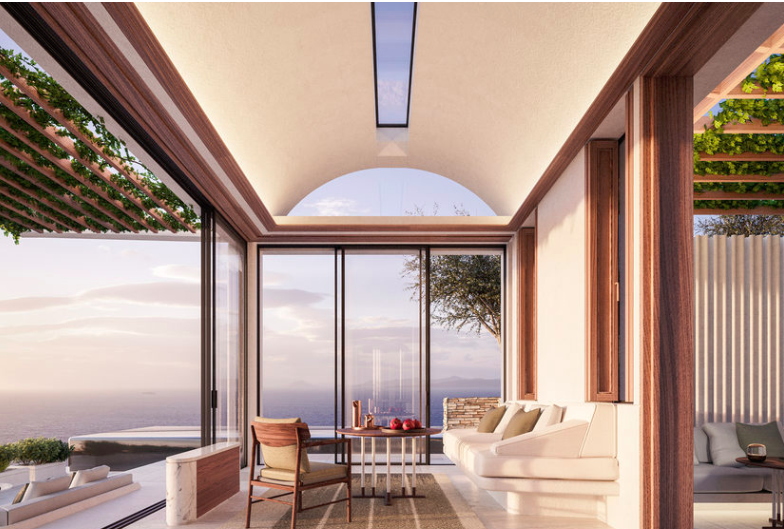 Dolphin sales its entire interest in the One&Only at Kea Island project
The company's announcement in the London Stock Exchange
Dolphin, an investor in high-end resort developments in the eastern Mediterranean, announces that it has received a Tag Notice for the sale of its entire interest in the One&Only at Kea Island project ("OOKI").
Dolphin is the owner of 66.67% of Single Purpose Vehicle Ten Ltd ("SPV10") which, in turn, indirectly owns 50% of OOKI, thereby providing DCI with an effective equity interest of 33.33%. On 28 September SPV10 received a notice from a minority shareholder that it had reached a binding agreement for the sale of its 40% effective equity ownership interest in OOKI.
Pursuant to a Shareholders' Agreement dated 27 May 2019, SPV10 is entitled to exercise a tag-along right to sell its interest in OOKI simultaneously with the proposed transfer of the minority shareholder's interest for a proportionate consideration.
On 29 September, SPV10 responded to the minority shareholder that it intends to exercise its tag-along right to transfer all of its effective equity interest in OOKI for a proportionate cash consideration of €26.88 million, subject to being satisfied with the terms and conditions of the respective share purchase agreement.
Dolphin Capital Partners Ltd will retain its role as OOKI's development and asset manager and has informed the Company that it does not intend to sell its shareholding stake in the project. One&Only will also continue to operate the OOKI Resort and Private Homes through the existing long-term management and branding agreements.
The pro rata consideration for Dolphin's stake in SPV10 amounts to €17.92 million and represents a premium of 17% to the valuation of the Dolphin's investment in OOKI disclosed in the Company's financial statements as at 31 December 2021.
The conclusion of the share purchase transaction remains subject to the execution of the final documentation and the fulfilment of the terms and conditions set out therein, which may be expected to complete during the fourth quarter of 2022.
The disposal proceeds will first be applied towards the repayment in full of the existing loan facility that Dolphin drew down on 7 June and 16 July 2021, of which €12.8 million was outstanding at 31 August 2022. Following this repayment, all debt at the Company level would have been fully repaid. All remaining funds will be retained by Dolphin to meet its current liabilities and working capital requirements.
The Company will issue a further announcement on completion of the transaction and receipt of the consideration from the acquirer of SPV10's indirect ownership interest in OOKI.