Eight out of ten real estate sales agreements in Halkidiki are pending post war in Ukraine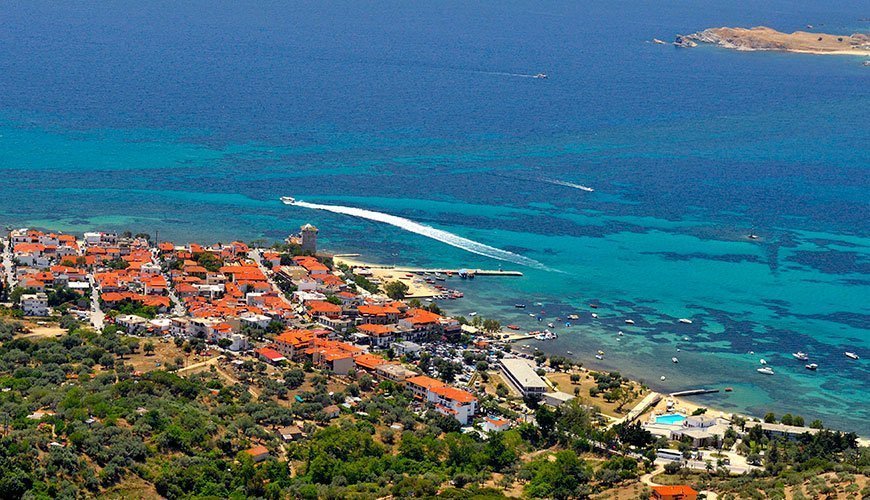 Eight out of ten real estate sales agreements in Halkidiki are pending post war in Ukraine
It is been estimated that, due to the war in Ukraine, almost eight out of ten Halkidiki real estate sales agreements, which were kept pending with Russian buyers, mainly due to the restrictions on the transfer of money to Europe.
At the same time, transactions with potential buyers from Ukraine and Moldova have been minimized. However, there are quite a few Ukrainians who, after the Russian invasion, now live in properties that they had already acquired in the area in previous years, with the result that cars with Ukrainian number plates are not an unusual sight on the streets of Halkidiki, especially in Kassandra, its first "foot".
Speaking to APE-MPE, the president of the Association of Realtors N. Halkidiki Grigoris Stivachtaris describes the above picture. "The war has greatly affected business with prospective buyers from Russia, Ukraine, but also Moldova, which is also strongly affected by this situation due to its proximity to the war zone.
Many deals with Russians, which were already in the works, broke down, as it is estimated that after this year's Easter only two out of ten of these transactions were completed, and this either because the money had already been introduced into Greece before the war or because it arrived through other countries, such as the United Kingdom", estimates Mr. Stivachtaris, pointing out that the Russians are the ones who traditionally purchase large and expensive properties in Halkidiki.
In the meantime, the Balkans - respectively Bulgarians, Romanians, Serbs and residents of North Macedonia - remain the nationalities with the largest presence in the real estate market of Halkidiki, buying properties either as holiday homes or for commercial use, while on the contrary the trend continues several Greeks to "separate" their second homes in the resorts of the area in recent years, for financial and other reasons (although in the new purchases and sales the shares of foreigners and citizens are equally distributed, 50%-50%).
Chalkidiki has slowly begun to attract the interest of American buyers as well, but since this trend is still in its infancy, it is currently not possible to accurately determine the type of real estate that this particular nationality prefers.