GARBE invests in acquires Mäander development near Munich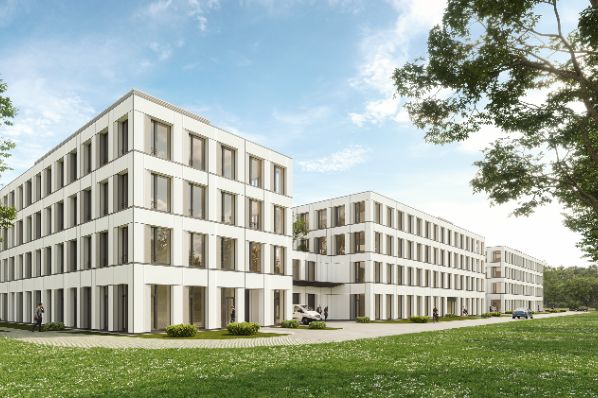 GARBE invests in acquires Mäander development near Munich
Mäander is located in an established innovation cluster near Munich.
GARBE Institutional Capital has acquired the technology property "Mäander" from the investor and real estate developer asto Group.
The move was taken on behalf of the open-ended alternative investment fund (AIF) "GARBE Science and Technology Real Estate Fund 1".

The fund was launched together with the capital management company (KVG) INTREAL and is structured as a club deal of institutional investors.
Mäander is located in an established innovation cluster between Oberpfaffenhofen and Gilching near Munich. The new building is being developed primarily for tenants from the research and development sector (R&D).
Mäander comprises approximately 18,100 sqm of gross floor area (GFA) and 245 car parking spaces with 100 charging points for electric vehicles. The building in Zeppelinstrasse is already 84 per cent let and completion is scheduled for the end of 2022.
Tenants include several renowned technology companies from the aerospace industry. These include ABB, Quantum-Systems and Vectoflow. The asto Group itself will also set up its headquarters in Mäander.
In its developments, the asto Group focuses on sustainable energy supply. Currently, it is preparing to enter the field of geothermal energy supply, together with industrial partners. Clean energy from a nearby borehole with a capacity of 14 megawatts is expected to cut annual CO2 emissions by 30,000 tons per year.