How an area of 3,000sqm in Efkarpia will be transformed into an urban forest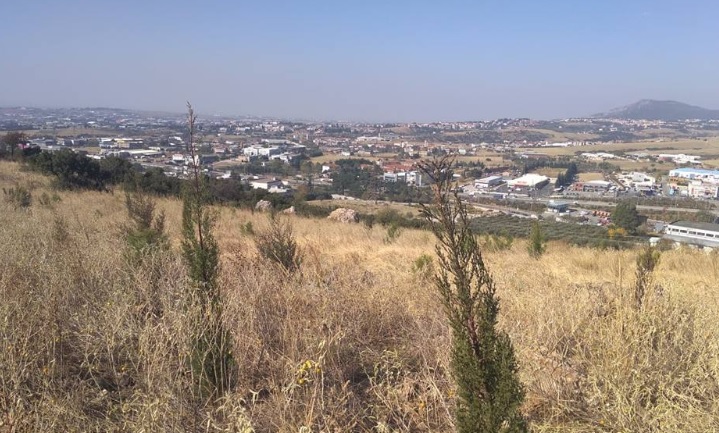 How an area of 3,000sqm in Efkarpia will be transformed into an urban forest
The 3,000-acre area, which has been declared reforestable is located behind the TITAN factory.
A new major project will be developed with the aim to change the image of western Thessaloniki within the next two years.
It is a urban leisure forest park that will be developed by businessman Stavros Andreadis on an area of 3,000 acres in the area of Efkarpia.

The 3,000-acre area, which has been declared reforestable in the past, is located behind the TITAN factory. They are two hills which are roofless and are joined together by the stream of Mylos that crosses the space between them. Right next to the specific area, which will be regenerated, is the Derveni Environmental Park, where many years ago was the landfill of Thessaloniki.
"The goal is to create an exemplary peri-urban recreation forest, a lung of green, in western Thessaloniki, which we all know is environmentally degraded and which suffers from the lack of greenery," businessman and donor Stavros Andreadis tells Voria.gr, speaking of the project, the implementation of which will be done under the instructions of the forest services but also having corresponding examples from European countries of the South.
The studies
In the short run it is expected that the studies for the creation of the urban forest will be completed and presented, which is estimated to be completed within two years. The project was already approved by the city council of Pavlos Melas and will be entirely donated by businessman Stavros Andreadis.

For the creation of the suburban recreation forest, it is estimated that approximately 300,000 trees will be planted in this large area, the species of which will be indicated by the Forestry Service. In part of this area, approximately 130 acres, 15,000 trees have been planted since 2016, in an effort by the municipality of Pavlos Melas to create a green lung.
At the same time, according to Mr. Andreadis, a proposal has been submitted to create an outdoor forest museum for the first time. The entrepreneur talks about an agricultural nursery that will have different types of trees, from firs, cypresses and shrubs, which will have signs on them explaining their species and which the visitor along a pedestrian path will be able to see.
According to voria.gr, the opening and maintenance of forest roads and paths, as well as cycle paths, are planned in the area of 3,000 acres. Infrastructure will be created, such as gazebos and toilets, so that visitors after their walk, can sit in the forest and spend pleasant hours in a green lung.
(souce:voria.gr)