Intrakat Group's presence in Real Estate is being enhanced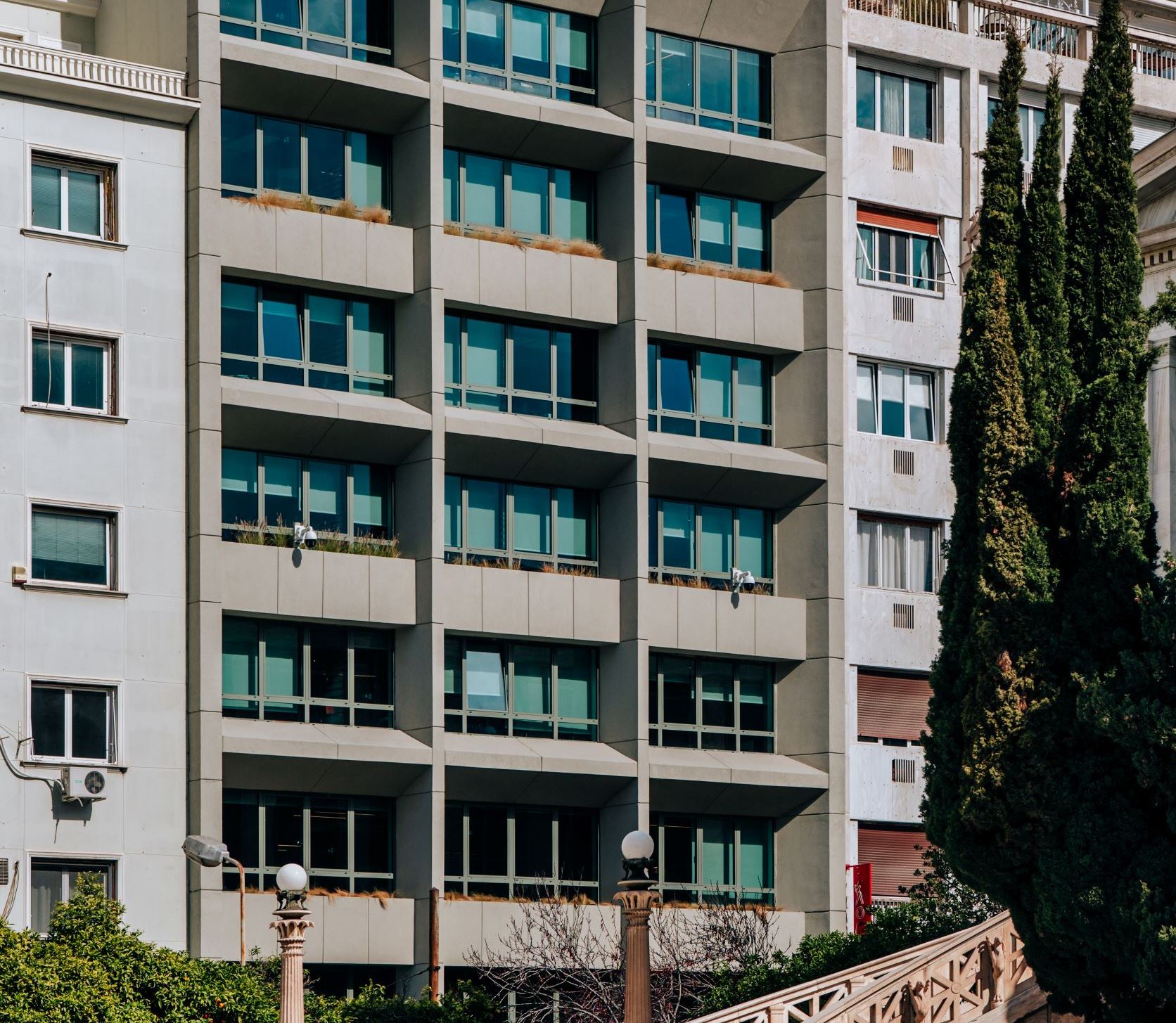 Intrakat Group's presence in Real Estate is being enhanced
The company has renovated from scratch a property with a total area of 7,307 sq.m., built in 1961 in the center of Athens.
Intrakat's presence in the Real Estate sector is being enhanced with the completion of the impressive reconstruction of a multi-storey office building, owned by N.P. "Investment Services Guarantee Fund", in the center of Athens.
The property, with a total area of 7,307 sq.m., was built in 1961 and is located at 3-5 Ippokratous Street. Intrakat has leased the building for a period of 20 years from the Guarantee Fund, following a relevant tender, as part of the expansion of its portfolio in real estate development and management.
The company proceeded with a radical renovation of the multi-storey building, turning it into a modern, functional space for offices and shops. The reconstruction work involved replacing the existing facade of the building with a new one, thus increasing the natural lighting and ventilation of the floors. At the same time, special attention was paid to thermal insulation, sound insulation and sound absorption.
The property consists of a basement, a ground floor with a mezzanine and nine floors and was originally used as a shop and office space. In 2005, it was converted into a well-known department store, which operated until 2014. Since then, it remained empty until 2020, when reconstruction work by Intrakat began. The building now houses the Capital Market Commission, which has leased part of it for a period of 12 years following a relevant tender.
Intrakat strategically focuses on the Real Estate sector, where it operates successfully, planning its further expansion into the development and construction of tourist properties in Athens and major tourist destinations such as Mykonos, Santorini, Syros and Crete. The company completed and manages - since the beginning of last year - the 5-star "Xenodocheio Milos" in the heart of Athens, recently acquired the "Apanema Resort" in Mykonos, while the luxury hotel on Syngrou Avenue is being completed, which will serve as united with the neighboring "Grand Hyatt Athens".