The Katerini waterway's study has been completed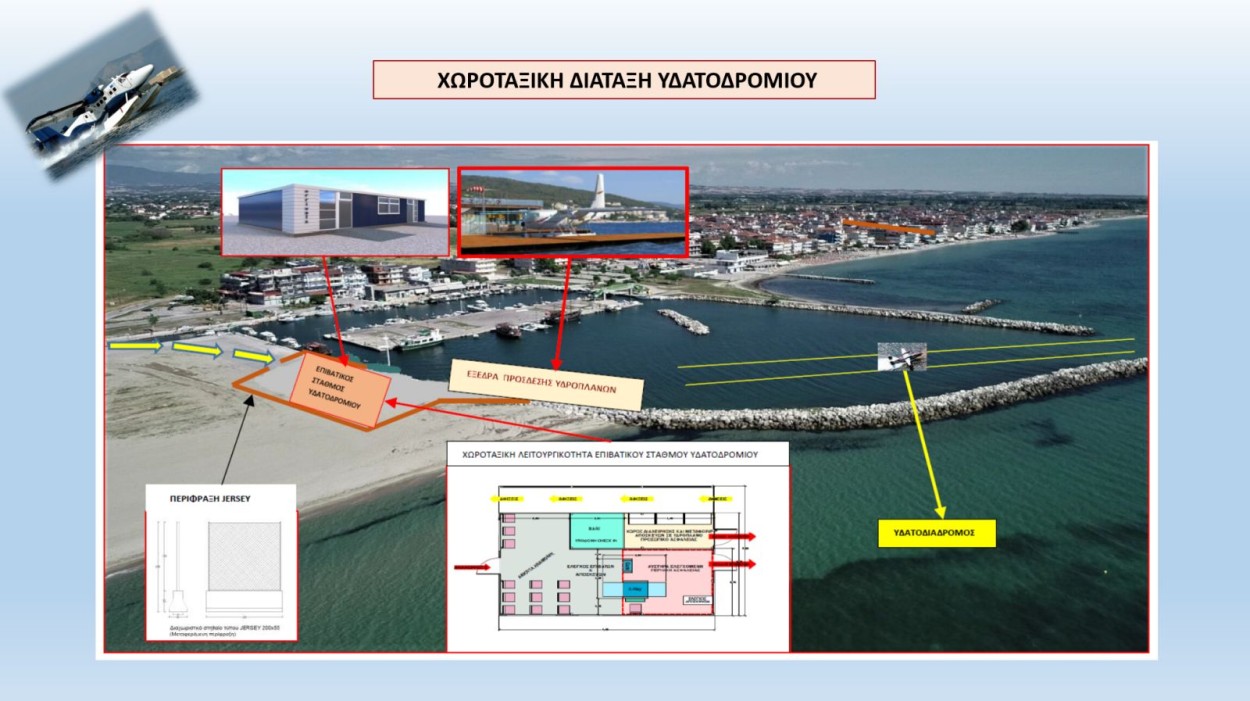 The Katerini waterway's study has been completed
The "KATERINIS BEACH WATERWAY" study was presented by DEPAN ("Network of Greek Cities for Development") representatives alllong with the Port Committee of Pieria's marine authorities at a recent meeting of the city's Municipal Council.
The study refers to the technical characteristics required for its establishment, the safety plan, the flight plan, the architectural study of the buildings to be placed in the Port, as well as the waterways for the seaplanes to be launched and launched.

"The connection with seaplanes will enhance Pieria's comparative advantages as a destination, the local economy and the quality of life of the residents. We are now ready to submit to the Ministry of Transport the request for the license to establish the Katerini water course. A major development project - as it emerges from the comprehensive study presented today - for the wider region, which is expected to make a decisive contribution to the strengthening of tourism by contributing to the interconnection of local societies and to the improvement of the economy" notes in his statement, the President of of the Port Committee of Pieria LTN, Asterios Bousnakis.
At the same time, during the meeting of the Port Committee of LTN Pieria, the representatives of DEPAN conveyed to the Board of Directors of the Port Commission, the desire recently expressed by the Mayor of Skiathos, Thodoris Tzoumas, in order to create a network of waterways in the first phase between Pieria (Katerini), Halkidiki and Sporades with Skiathos as the focus.