The National Bank reports €0,7B profits in 2022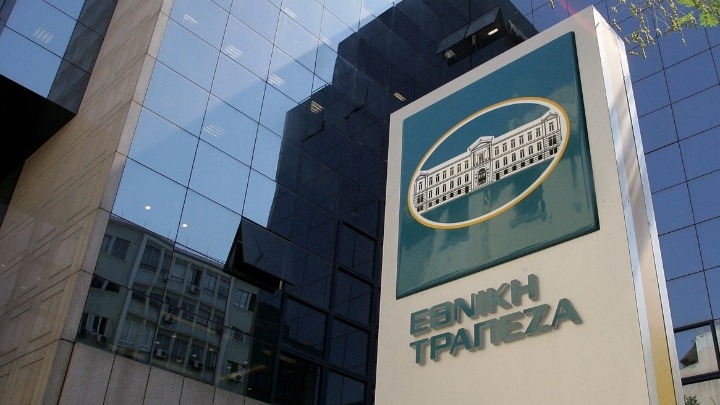 The National Bank reports €0,7B profits in 2022
"Our liquidity position remains robust," the bank's Chief Executive Officer, Pavlos Mylonas commented.
The National Bank announced, strong core profitability of €0.7 billion at Group level, which far exceeds the target of around €0.5 billion for the financial year 2022.
Accelerating core profitability of €0.7b far exceeds FY22 COP guidance of c€0.5b
FY22 NII picks up sharply by +13% yoy, despite a significant reduction of NPE NII from our NPE clean up as well as lower TLTRO NII, reflecting positive loan volume effects complemented by base rate repricing in 2H22
Solid fee income growth sustained at +21% yoy, reflecting robust growth from all business areas, driven by higher transaction demand
Operating expenses remained contained (+3% yoy) despite high inflation in 2022 and increased depreciation charges reflecting our ongoing strategic IT investment plan; strong and sustainable core income recovery pushes C:CI down to 46.9% in FY22 from 52.3% in FY21, with the 4Q22 level down to a record low of 43.5%
CoR conservatively remained in the 70bps area throughout 2022 and in line with FY22 guidance, despite consistently negative organic formation, leading to increased coverage levels
Marked core income expansion (+15% yoy) coupled with contained costs and credit risk charges drove COP 57% higher yoy to €695m
Attributable PAT reached €1,120m, up by 29% yoy, including trading gains and the gain from the EVO JV
Strong performing loan expansion of +€2.5b yoy, driven by healthy corporate disbursements
Factoring in very strong 4Q22 disbursements amounting to €2.7b, domestic performing loans reached €27.7b, up by a solid €1.2b qoq and €2.5b yoy
FY22 loan disbursements reached €6.7b, up by nearly 40% yoy, driven by corporates (c83% of total), while retail new production also picked up sharply to €1.2b, up by almost 30% yoy
NBG has c€0.3b in RRF loans contracted (29% market share), of which c1/3rd under the Green Pillar
Domestic NPE stock at €1.6b or just €0.2b net of provisions
Consistently negative organic NPE flows of -€0.3b were aided by low rates of defaults and redefaults; including inorganic actions and write offs, NPE reduction reached -€0.5b yoy
The NPE ratio dropped by c80bps qoq and c180bps yoy to 5.1% in Greece (5.2% at the Group level)
Domestic NPE coverage kept rising on a FY22 CoR of 70bps to a high of c88% (Group Stage 3 coverage at 58%)
CET1 FL at 15.7%, up by >80bps yoy, with total capital ratio FL at 16.8%
CET1 FL settled >80bps higher yoy (+c50bps qoq) at 15.7% in FY22, with total capital ratio FL reaching 16.8% (+120bps yoy)
Strong FY22 profitability (+190bps) comfortably covers the sharp RWA expansion (-100bps)
The bank's Chief Executive Officer, Pavlos Mylonas commented among alias,
"Regarding profitability, FY22 Group core operating profit surged by 57% yoy to a recent high of €0.7b, far exceeding the full year guidance of c€0.5b, while our attributable PAT reached €1.1b, up by 29% yoy. This robust performance reflects the outperformance in all lines of the P&L: NII recovery accelerated (+13% yoy), partly due to the strong expansion of our domestic performing loan book (+€2.5b yoy, equivalent to +10% yoy), resulting in core income growth of 15% yoy.
Operating expenses were contained, despite sustained inflationary pressures. Liquidity, capital and NPEs are all at levels that provide the Bank a comparative advantage, especially in the current capricious financial environment.
Our liquidity position remains robust and derives from the Bank's strong and stable core deposit base. Indeed, full TLTRO repayment still leaves NBG's cash position at c€7b. Regarding capital adequacy, we have enhanced our strong capital position in 2022, with CET1 and total capital ratios, on a fully loaded basis, standing at 15.7% and 16.8%, respectively. With regards to asset quality, organic NPE formation remained negative throughout 2022, driving our gross domestic NPE ratio to 5.1%, outperforming our FY22 guidance of c6%."