Tourism and limited supply keep rents in stores inflated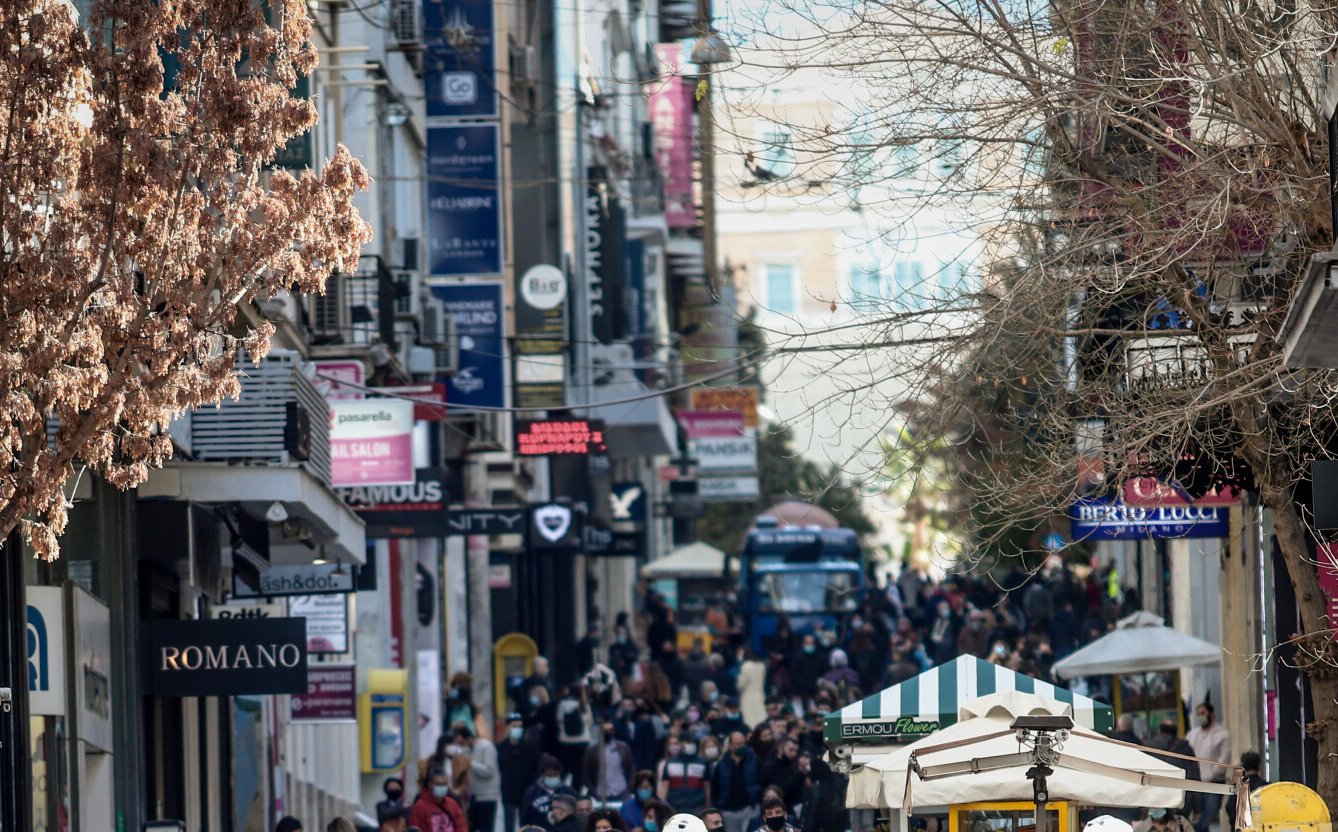 Tourism and limited supply keep rents in stores inflated
The demand for Physical retail has been reported increasing in the first quarter of the year with limited supply in both shopping centers and main Streets, according to Cushman&Wakefield Proprius recently unveiled Retail Marketbeat for Q12023.
The growth in visitor numbers and turnover that began last year has continued into the first quarter, while rents have been registered stable in most of the high streets.

Adding to a strong Christmas trading period, consumer confidence has continued to improve as households come to terms with the budgetary impact of higher household expenditure.
Benefitting from relatively strong levels Of footfall, sentiment remains positive. In Q1 2023, prime rent for shopping centers & high street locations was maintained at the same level as the one registered during the last quarter of the previous year.
Development activity remains muted with Ellinikon project the only large-size project in the pipeline including three shopping centers. Rents remained stable in most submarkets, picking up slightly in Kolonaki and Glyfada due to limited supply.
Cushman & Wakefield Proprius's retail take-up registered 60 new deals in Q1 2023 in the key retail markets of Athens, increased by 40% compared to Q4 2022 with high-street retail prevailing over shopping centres.

Some 40 deals were recorded in Athens, amounting to 20,000 sq m of retail floorspace. A number of notable openings occurred during the quarter including the first Sinsay in Greece at Herakleio of Crete, LC Waikiki again in Crete, Holland & Barrett opened three stores in Glyfada, Kifisia and The Mall Athens, Pepco continued its expansion plan with the opening of 3 stores in Athens , Korith and Xanthi, while Ecco, the Danish shoe retailer secured two new locations in Ermou Str. and Sports Vision a 550 sqm store in Patra.
Tenbrinke announced agreements with Masoutis S/M and Max Stores for the 5.100 sqm project along Vouliagmenis Av., Oysho will be relocated to previous Bershka store in Tsimiski, McDonalds opened in Aeropagitou str, downtown, and Zakcret opened three new stores during the quarter.
In relation to investment deals this quarter, the larger is the freehold acquisition of 257 Mesogion Ave owned by Miele by Lidl supermarkets.
The benchmark prime yield remained stable apart from the yields in Ermou which we saw contracting slightly due to limited supply, however with very limited evidence supporting reported figures.