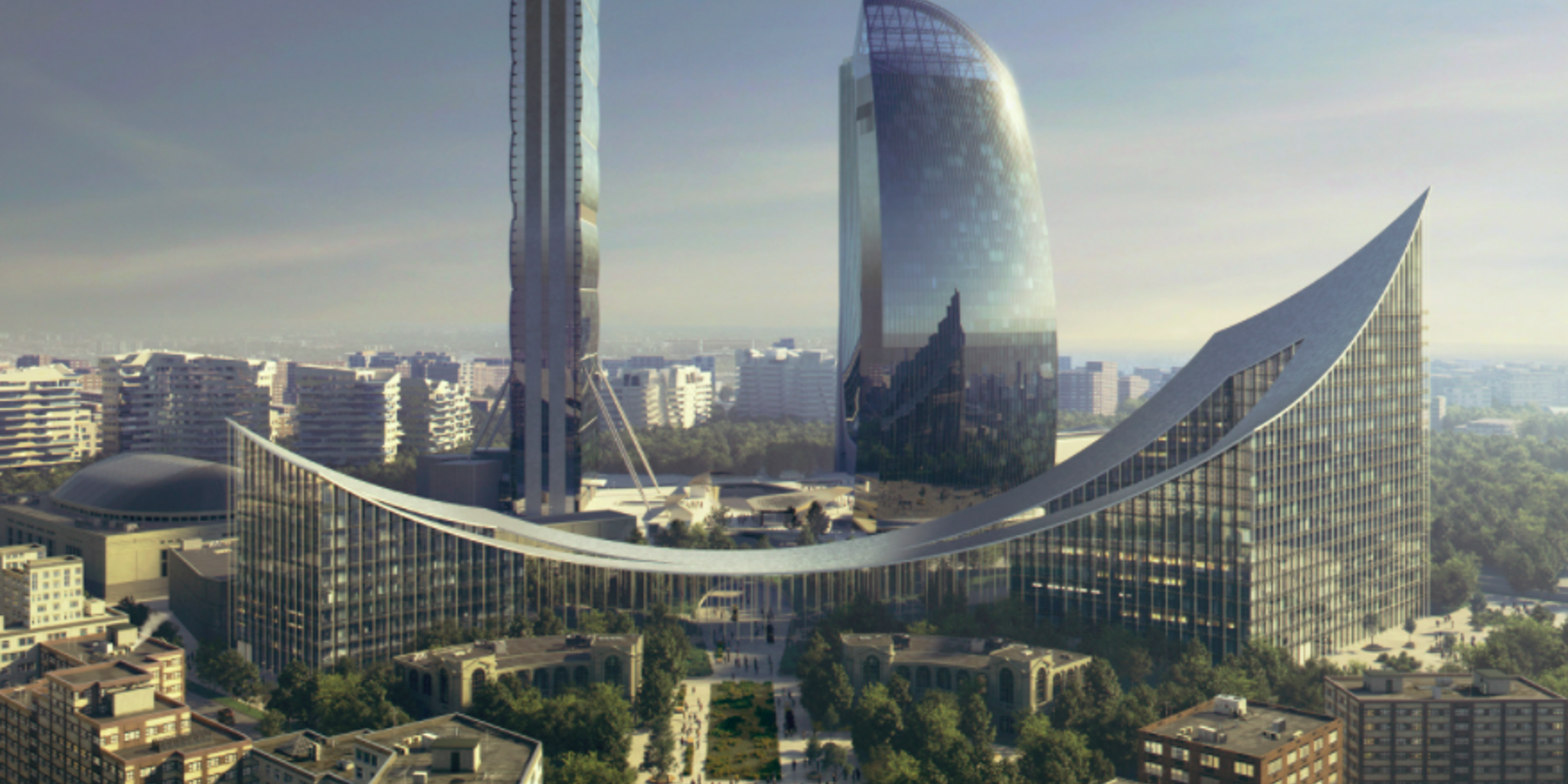 An impressive italian redevelopment
An impressive italian redevelopment
The project was designed by three renowned architects, Zaha Hadid, Arata Isozaki and Daniel Libeskind.
Dimitris I. Papadomarkakis
---
Work is now underway on the construction of CityWave, a new office building that marks the completion of the CityLife business district in Milan.
Most exhibition areas have already been relocated since 2005 out of Milan's city center, in Rho, the former premises have been demolished and Citylfe is marking a new era offering a mixed-use complex with offices, residential units and retail stores.
Fiera's relocation out of Milan's city center resulted in improving traffic in the Italian capital city and having a great number of city's spaces been vacant again.
The project was designed by three renowned architects, Zaha Hadid, Arata Isozaki and Daniel Libeskind
Since 2007, a Permanent Environmental Observatory has been established to work to protect the surrounding areas. The Observatory, supervised by the local government, controls the noise, dust and environmental impact at all stages of construction.
The development has been undertaken by a Generali's subsidiary, which won the relevant in the international tender for the renovation of the historic neighborhood Fiera Milano with an offer that reached €523 million.
The project involved the construction of three skyscrapers, with special areas for offices, shops, restaurants, and services. The luxury homes cover approximately 164.000sqm, with 1.300 apartments (accommodating around 4.500 people). More than 50% of the available area is green space, while there is underground parking for 7.000 vehicles.
Works in the area will be completed with Citywave's delivery
The project is designed by the firm BIG - Bjarke Ingels Group, CityWave is based on design solutions that put quality of life at the center and redefine the concept of sustainability.
Thanks to the most innovative solutions in the energy field, the building will be powered exclusively by renewable sources and is the first office building to go beyond zero impact with a design aimed at exerting a "positive impact" on the environment.