Comp proposes a Solomonian solution for Thriasio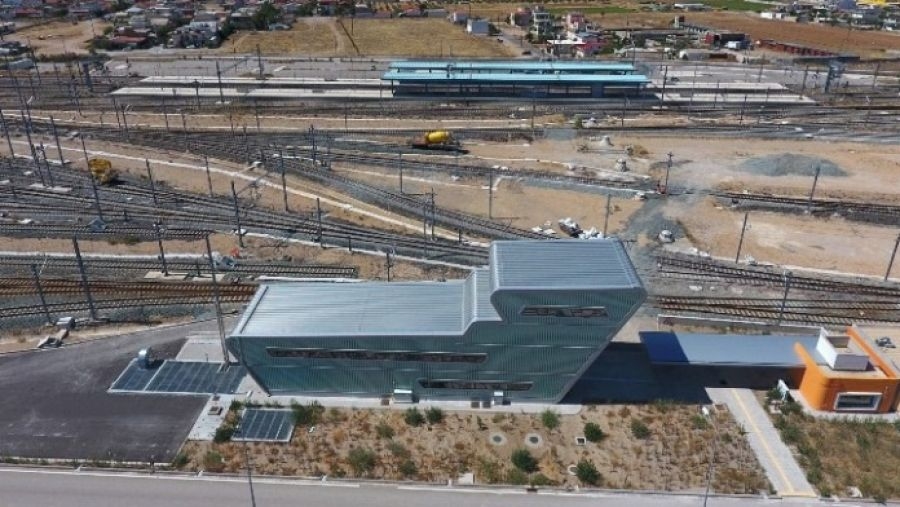 Comp proposes a Solomonian solution for Thriasio
The development of the freight center in the Thriasio field is becoming more vague, after the "ultimatum" of the EU Competition Commission (DG Comp) which requests, for the implementation of the project, on the one hand the doubling of the entrance fee by the concessionaire at the same time with the reduction of the concession period to 37 years, while stipulating that "if the return on investment exceeds 9% this will be shared between the parties ", without however specifying whether this concerns the excessive percentage or determining how it will be shared.
Γιάννης Δ. Παπαδομαρκάκης
---
The development of the freight center in the Thriasio field is becoming more vague.
This means, as well-informed sources point out to ered.gr, that the GoldAir Cargo / ETVA scheme, if it does not abandon the project, will enter a process of slow development, so that it does not have to pay an additional € 10 million over an 8-year horizon, in case the turnover foreseen in the business plan is achieved.

And all this is taking place at a time when the logistics industry in Greece is "on fire" with prices in Aspropyrgos exceeding € 5 / sq.m. and yields range from 8% to 10% -11% a year ago.

At the same time, it has not been made clear that the ministry will avoid paying the fine for the delay in the implementation of the infrastructure projects connecting Thriasio with Konya, amounting to € 200 million.

According to the provisions of the contract with the concessionaire Thriasio Freight Center (a scheme in which ETVA VIPE participates with 80% and Goldair Cargo with 20%) which has been ratified by the parliament, in the area of ​​588 acres, owned by GAIAOSE, the Concessionaire has undertaken the construction of a logistics center with a total area of ​​235,000 sq.m. and then its operation for 60 years against:

A one-time Exchange of 10,000,000 euros, and
An annual Payment from the date of entry into force of the Concession and throughout the Concession Period, amounting to 2.51% of its gross annual revenue for the entire Concession Period, which shall not be less than approximately 350,000 euros / year.
It is recalled that the owner of the area where the mall will be developed, GAIAOSE, has been involved in an exchange of correspondence with the EU Competition Authority for the last two years, in order to prove that the concession contract is not a state grant for a project of colossal importance for the Greek economy, as it can attract a large number of foreign transit companies that will add value and create jobs.