€700M new investments are expected to totally transform Elaionas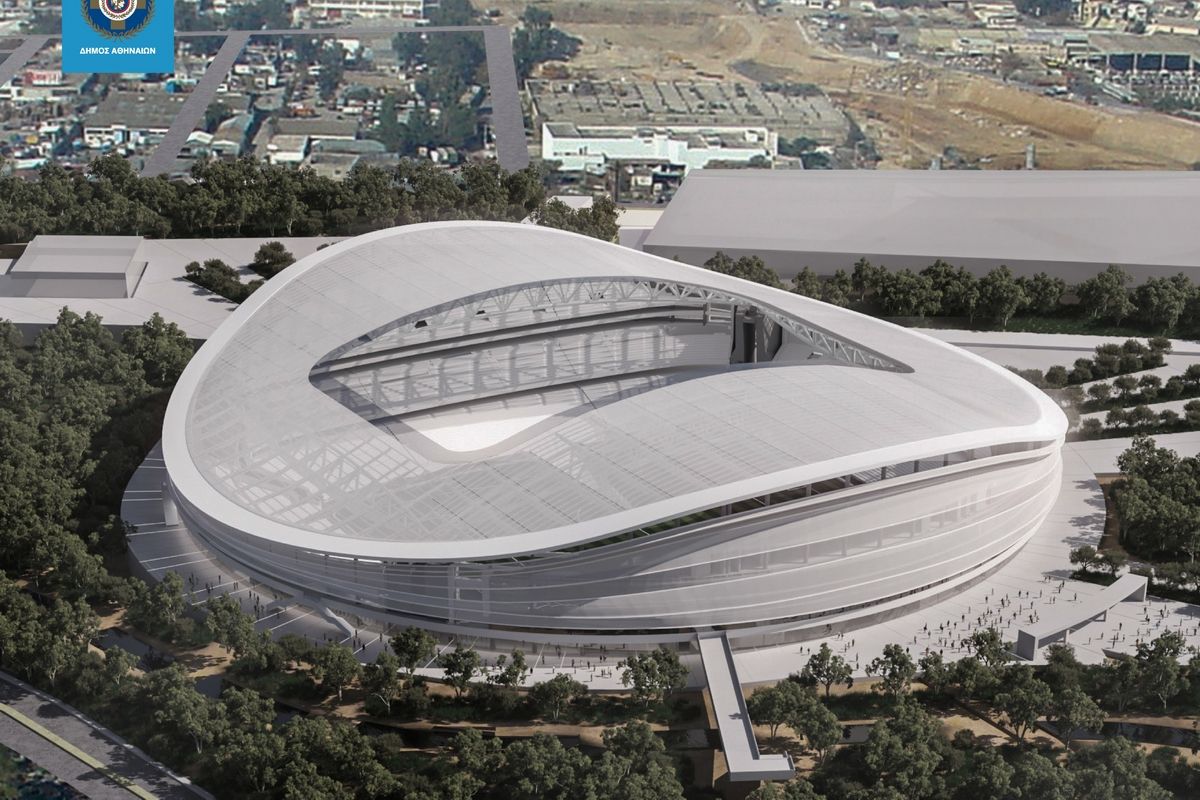 €700M new investments are expected to totally transform Elaionas
The Municipality plans to relocate the temporary hosting refugee premises and create an environment that will support innovative business activities.
Dimitris I. Papadomarkakis
---
€700 million new investments are to completely transform the area of Elaionas in the largest spatial-urban intervention in Athens
These projects were sealed with three contracts, among the Municipality of Athens, Amateur Panathinaikos, Panathinaikos FC and AEP Eleonas, and will be submitted for approval to the municipal council that will be summoned next Wednesday.

To these projects were also comprised investments that have already been launched in the area and refer to the completion of the shopping center of "Babis Vovos-International Technique" which has now passed to AEP Eleonas (Piraeus and Alpha Bank), the creation of a new warehouse building in premises of the former Divani factory, the renovation of the old Softex factory (by Dimand), the Soulis (Premia Properties) facilities and the relocation of the KTEL station in the area.
The Program of the Double Regeneration and the three contracts among the Municipality of Athens, Amateur Panathinaikos, PAE Panathinaikos and AEP Eleonas, were presented in detail in the morning, the Mayor of Athens, Costas Bakogiannis, during a press conference in Athens, presenting at the same time the project and its schedule.
The investment is expecte to expand and upgrade the capital and at the same time will offer Panathinaikos and its fans a state-of-the-art stadium with a capacity of up to 40,000 seats, of 4 FIFA / UEFA international standards.
Three conctracts inked amongst the parties
The stakeholders have prepared a bilateral and a tripartite contract, between:
1. Municipality of Athens and Amateur PAO
2. Municipality of Athens and FC PAO
3. Municipality of Athens - AEP Eleonas - Amateur Panathinaikos
Each contract, which is under approval, commits the parties involved to implement everything provided in it.
Infrastructure and public spaces
A total of € 140 million has been committed and will be invested in Eleonas from the funds of the Recovery and Resilience Fund: In utility networks, in the green, in the Agricultural University, in lighting, in parks, on the roads, in incentives for relocation of transport companies, on sidewalks .
€267M new investments from the institutions involved
A total of € 267 million is invested in public, European, national and private resources:
€ 140 million from the Recovery and Durability Fund. Of this, € 97 relates to projects of the Municipality (42% for infrastructure - 62% for green projects), while the remaining € 43 million will be allocated by the state for incentives for relocation of transport companies and for renovation projects of the Agricultural University Athens.
€ 115 million from the PDE for the Stadium, as publicly committed by the Government.
An estimated € 12 million from Eleonas GDP for the Amateur facilities.
Also, the estimate for the mobilization of direct private investments in the region amounts to approximately € 470 million (based on a report by an independent financial appraiser).