A crucial day for the Scaramanga property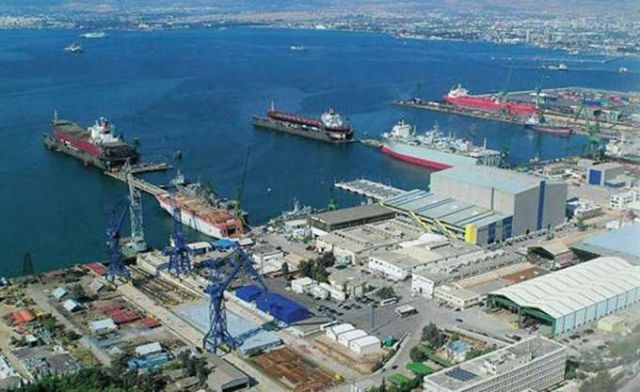 A crucial day for the Scaramanga property
The deadline for submitting the supporting documents for the participation in the tender of the Hellenic Public Property Company (HPPC), regarding the sale of its property, within the area of Skaramaga Shipyards, is expiring today.
The deadline for submitting the supporting documents for the HPPC tender is today.
However, according to information, the interest will not be to "lively", since both sides, Pyletech TechnologIes of the North Star group (interests of the shipowner Theofilos Priovolos) and American Onex, will be abstaining in this phase of the tender.

In any case, the possibility of participation in the competition by someone interested is considered very small. This is because the area is directly connected to the so-called "military unit" of the Shipyards which is under special management.

From the moment that the tender of Hellenic Shipyards SA was considered barren, there will hardly be an investor who will express interest in the property of HPPC.

The history

It is recalled that at the beginning of December a public tender was held for the sale of the Hellenic Shipyards' assets. Bids were submitted by Pyletech Shipyards and ONEX Shipyards, but only the bid of Mr. Priovolos (€ 15.1 million) was considered competitive, as ONEX had entered the tender with a symbolic amount of € 1 million, in order to " maintain the legal right to monitor and intervene in the process, where and when required ", expressing its opposition to the terms of the tender.

The special manager of HSY considered the offer of ONEX invalid and convened the general meeting of creditors, the main ones of which are the Greek State, Piraeus Bank and the employees, to evaluate the offer of Pyletech, as defined in the provisions of article 73 par. 8. of Law 4307/2014. At the meeting on December 29, the creditors unanimously rejected Pyletech's offer and the process started from scratch.

To be continued...

As for the continuation of the tender, if the market forecasts are confirmed and in the end no interested party appears, then HPPC along with the Ministry of Finance will be called to decide how the tender will proceed again. It is not ruled out that there may be coordination between the two tenders. However, in order for a new tender to be announced by the special administrator of HSY, special legislation must precede the extension of the special administration, which expires in March.