An iconic historic property of the Athenian center will be auctioned next week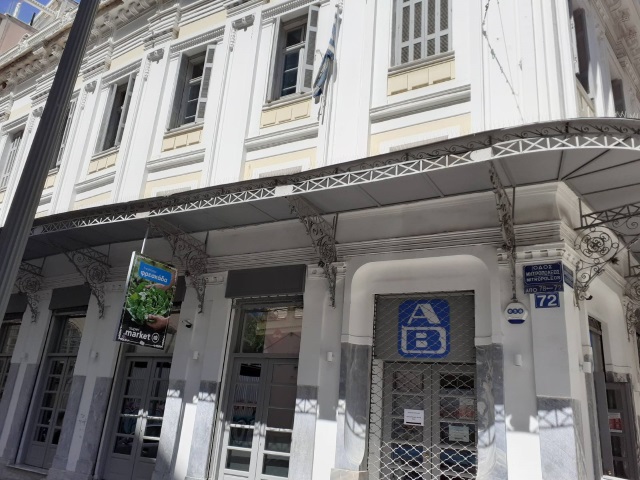 An iconic historic property of the Athenian center will be auctioned next week
The property used to house Chytiroglou retail store for decades.
An historic building located in the center of Athens was put on electronic auction on December 8, 2021 with an initial bid of € 3,726,000.
doValue Greece which acts as a receivables manager of the company "Cairo No3 Finance Designated Activity Company" is the requesting entity. The property that was built in 1930 and used to house a commercial store is located at 72 Mitropoleos Street (& Christopoulou) almost opposite the Metropolis of Athens and a "breath" from the most commercial street in the country, Ermou Street.

More specifically, it is a two-storey building consisting of a basement, a ground floor with a large height, first floor above the ground floor and a roof. In particular, the building to be assessed for preservation is described as follows:
(a) Basement with a total area of ​​425.00sqm which includes W.C. and auxiliary and storage areas due to the Operation of the ground floor of the building as a supermarket.
(b) Ground floor with a total area of ​​425.00sqm which operates as a Supermarket and includes an open store area with entrance from the junction of Mitropoleos and Christopoulou streets, internal circular staircase, communication elevator with basement and mezzanine levels and entrance from the main property from Christopoulou Street.
(c) Ground floor of a total area of ​​247.00sqm which includes an open space around the ground floor, internal staircase, elevator communication with the ground floor and independent entrance from the main staircase of the building.
(d) First floor with a total area of ​​425.00sqm which includes a kitchen, three (3) w.c. with vestibule, office space, exhibit space and a single room. Within the floor there is a small circular staircase that leads to the level of the roof.
(e) Roof that includes the end of the staircase and a single empty space of the roof where in the past there was a wooden roof in part of it. In the vacuum of the roof is placed iron construction with windows.