Athenian hotel industry proved resilient during the covid19 pandemic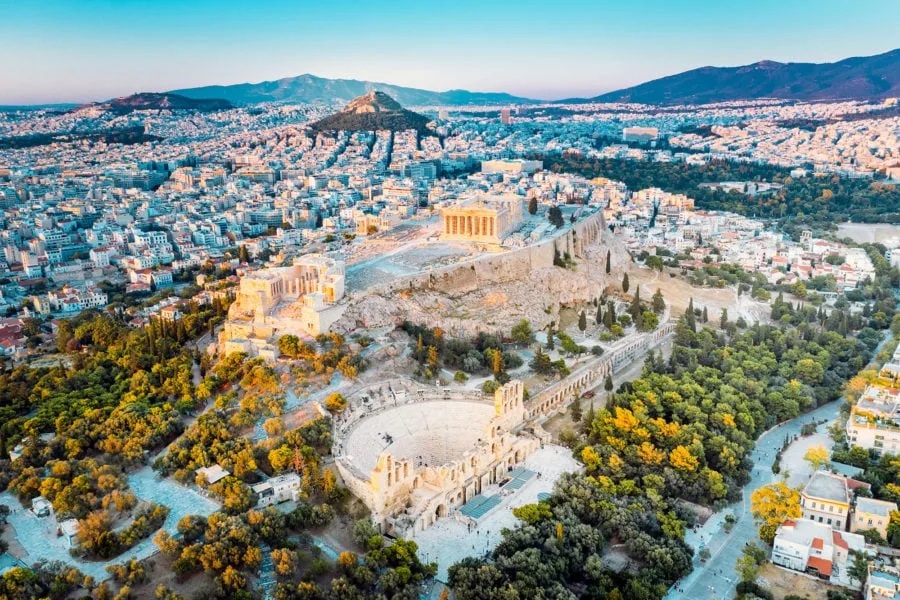 Athenian hotel industry proved resilient during the covid19 pandemic
According to the AIA, in 2021 6 out of 10 passengers were foreign visitors.
Athens had decently survived the difficulties of the pandemic with tourists will to travel, not only remained unchanged but also strengthened during the pandemic.
The 17th Survey of EXAAA & GBR Consulting "On Guest Satisfaction and Performance of Attica Hotels 2021", that was conducted by the Hoteliers Association in collaboration with Athens International Airport unveiled quite interesting findings.

Amongst the main research results, conducted jointly by the hoteliers of Athens and the Athens airport, one is standing out. According to the AIA, in 2021 6 out of 10 passengers were foreign visitors. In absolute numbers, a total of 12.3 million passengers arrived at the AIA in 2021, of which 7.7 million international passengers.
In fact, the increase in passenger traffic compared to 2022 is 52% while the comparison with 2019 records losses of 52%. As the CEO of Athens International Airport, Giannis Paraschis, pointed out, "after two years of testing, we are collaborating for the next day of urban tourism. It is a particularly positive element that the "destination Athens", as it appears from the data of our joint research with EXAAA, maintains resilience and attractiveness ".
Regarding the hotel satisfaction survey, it was emphasized that the guests who stayed in one of the hotels in Athens were very satisfied with the security measures taken by the hotels, rating them with a score of 8.7 out of 10. Regarding the process of entering the hotel Greece with the necessary supporting documents was evaluated 7.8 out of 10. Regarding the degree of influence of the pandemic measures on experience, it decreased from 7.2 in 2020 to 6.7 in 2021.
In terms of the overall experience of the visitors in Athens, it was evaluated with a score of 8.1 out of 10, based on very high evaluations of the culture of Athens, the behavior of its inhabitants, the access from the airport and the entertainment options and low grades. for noise pollution, public cleanliness and air pollution.
In the meantime, the satisfaction of the hotel facilities continues to be highly valued with a score of 8.7 and the value for money at the level of 8.5 to 10. The expenses of the guests remained stable at 115 euros per person per day. Finally, the analysis shows that 47% of those who did not visit the coastal front do not know it, while 6 out of 10 visitors do not know Aegina.