A fine was imposed to the company that develops the Northern Road Axis of Crete from Gournes to Hersonissos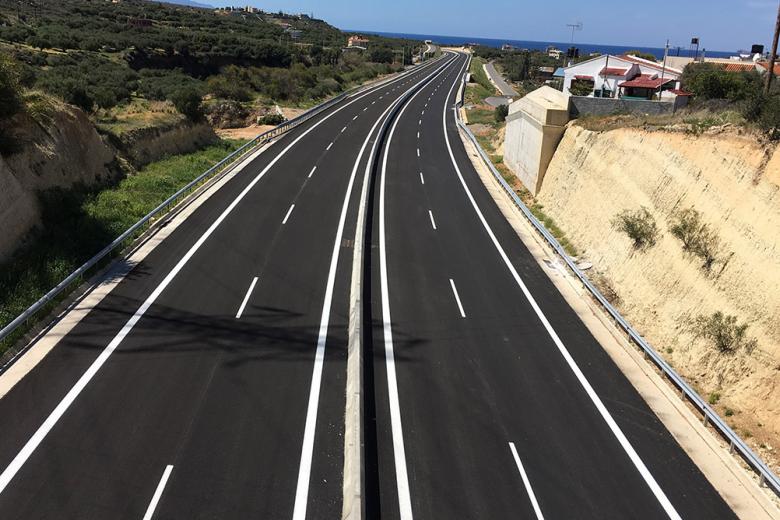 A fine was imposed to the company that develops the Northern Road Axis of Crete from Gournes to Hersonissos
According to the Competition Commission the firm took part in a prohibited horizontal tender for fraudulent cartel.
A € 4,954 fine was imposed by the Competition Commission to Mesogeios company, in the context of an ex-officio investigation for the tender for the public infrastructure project "Northern Road Axis of Crete, Gournes - Hersonissos".
The fine is reduced by 15%, due to the dispute settlement process, for reasons of procedural efficiency.

The announcement mentions in detail the following:
The Plenary Session of the Competition Commission with no. 748/2021 its unanimous decision, during the simplified Dispute Settlement procedure of article 25a of Law 3959/2011 and in accordance with no. 704/2020 decision, accepted the relevant proposal for Settlement of the Dispute submitted by the company MESOGEIOS ATEKE.
The decision was issued during the above simplified procedure, following a relevant expression of interest by the company for its inclusion in the procedure and a subsequent final statement of acceptance of the violation found.
The committee imposed on the company MESOGEIOS a reduced fine due to the dispute settlement procedure for the execution of the violation, based on the reasoning of the Decision, of article 1 of Law 3959/2011 and 101 TFEU, ie, amounting to €4,954.