Germans are back for holidays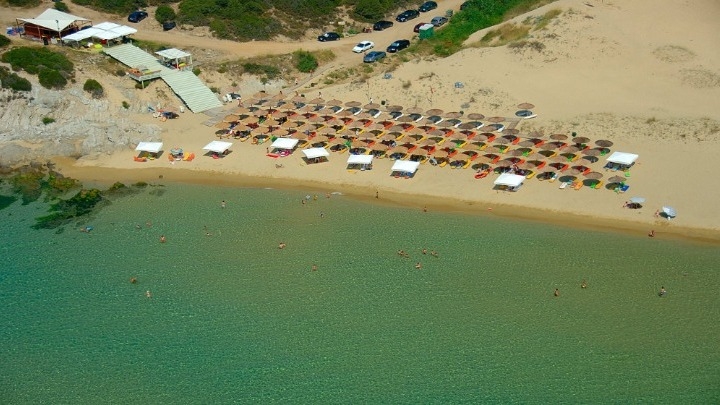 Germans are back for holidays
"Greece dreams of a tourist comeback in the summer", is the title of an article for the Redaktionsnetzwerk Deutschland, in which the reporter is in Athens, and points out that Greek hoteliers and catering and tourism businessmen are hoping for more visitors this year.
"Greece dreams of a tourist comeback in the summer", writes RND.
Special mention is made to the already increased holiday bookings from Germany, but also to the proposal of the Prime Minister Kyriakos Mitsotakis for the introduction of a single European vaccination certificate.

As the author points out, "everything is ready", first at the 14 regional airports that Fraport modernized and delivered three months ahead of schedule.

"Now, the Greek airports, which used to have only basic facilities and were not very passenger friendly, have become state-of-the-art, with modern facilities, more restaurants and new opportunities for shopping. But will there be passengers?

In addition, Rhodes and Kos are two more Greek islands in the top five destinations, while travel agencies in Austria and Switzerland also report increasing demand for destinations in Greece.

"Greece starts the new season with the strong wind of last summer," Marek Andryszak, CEO of TUI Germany, told RND. "Thanks to the low number of cases and effective sanitation ideas, Greece was already the most popular travel destination for Germans abroad in 2020," the article said. ,while Mr. Andryszak estimates that the desire for travel, by summer at the latest, will be great. "With the increase in vaccinations across Europe, there is growing confidence that travel will soon be possible," he said.

The article also lists the restrictions and rules that apply in order to travel to Greece today and notes that the Greek travel industry has now written off the tourist season of Easter.

Referring to Mr. Mitsotakis' proposal to introduce a European vaccination certificate and facilitate travel for its holders, the author stressed, however, that the Prime Minister sees a "great need to make up for the shortage" of vacations, following the restrictions of the last twelve months. "Many industry experts also expect a travel boom once the number of cases is reduced, as more people are vaccinated and restrictions lifted," the columnist added, noting that Aegean Airlines wants to link more island destinations directly to airports in Germany, Austria and Switzerland.