How has the residential real estate market been changed in Athens and Thessaloniki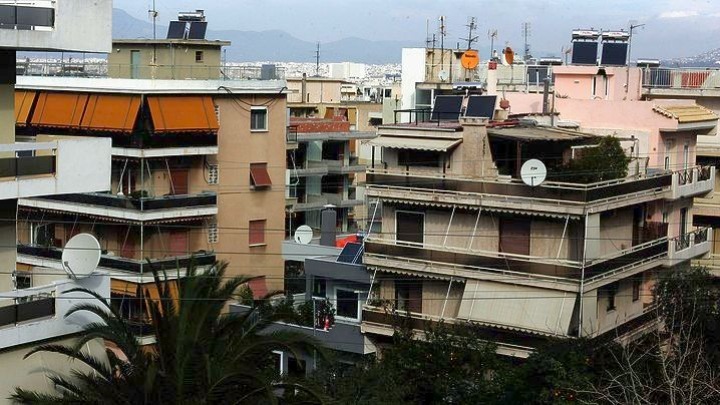 How has the residential real estate market been changed in Athens and Thessaloniki
A newdeal Academy's research.
A safe haven for long-term investors has the real estate industry been recorded to be, according to the Newdeal Real Estate Academy.
According to the CEO of newdeal real estate group and founder of the Academy Christos Bleta in recent years there have been two crucial events that changed the character of the residential property.
The short-term lease that gave the properties the added value of hotel accommodation and the fact that the property became the "investment tool" for obtaining residence permits from citizens of countries outside the Schengen area.
These should include the resumption of bank lending, rising inflation and the spike in global property prices amid a coronavirus. However, there are a number of currently unpredictable factors that affect the direction of prices and which are related to the evolution of the pandemic, the international economic environment and interest rate policies.
An increase in the cost of money can slow down economic growth and lead to a "sharp drop in economies. However, apart from the big picture of the economy, there is also the micro-economy of each region, which is influenced by a series of local developments, such as the infrastructure projects that are being carried out, the transport, the existence of shopping centers, etc.
The specific research was carried out by the realdeal Academy of newdeal, which collaborates with the National and Kapodistrian University of Athens (EKPA) and in particular the Laboratory of Applications and Accounting Training, in apartments from 50 to 150 sq.m. and those located from the ground floor and up. A sufficient number of properties available for sale in each area was examined in order to extract reliable statistics. The properties are classified into three categories based on the year of construction.
Category A: Apartments built before 2000
Category 2: Construction apartments from 2000 to 2017
Category 3: Newly built from 2017 until today
According to the researchers, the Municipality of Athens does not have apartments built after 2000 until 2017 in the following areas: Akadimia, Barnabas, Erythros, Zappeion, Ippokratous, Acropolis Hill, Strefi Hill, Makrigianni, Monastiraki, Panathinaikos Museum, Omonia , Vathis Square, Kaningos, Hilton and Psyrri.
In the rest of Attica respectively in Souli, Hierapolis, Kavouri, Kareas, Neo Pagrati, Neo Psalidi, Civitanideios, Porto Rafti, Neoktista, Agios Vassilios, Nea Penteli, Lofos Axiomatikon, Artemis, Psycharika, and Agia. Finally, in Thessaloniki there are no apartments built after 2000 until 2017 in the area of ​​Agios Pavlos.
Regarding the prices, the research shows that the highest (average throughout the examined period and over € 4,000 / sqm) in the Municipality of Athens concern the areas: Kolonaki, Plaka, Monastiraki, and Akadimia, while the rest of Attica We find the highest selling prices in the areas of Vouliagmeni, Kato Voula, Glyfada Golf, Hellenic-Olympic Facilities, Kefalari.