Increasing investment activity for student housing in 2021. The case of Greece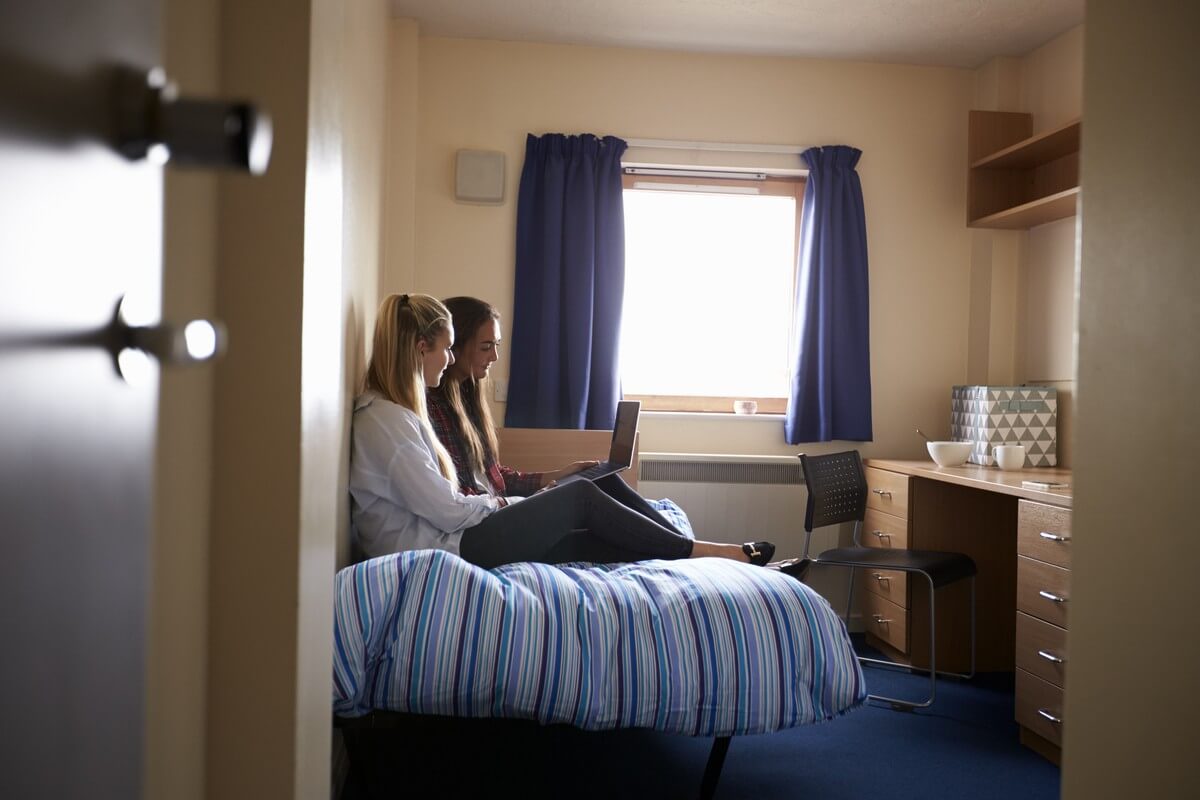 Increasing investment activity for student housing in 2021. The case of Greece
According to Savills, student numbers increased significantly last year (2020–2021) in most European countries.
With international student mobility particularly impacted by the pandemic, the real surprise came from foreign applications.
On average, across the countries shown in the chart below, student numbers increased by 2.4% compared to the previous academic year (pre-Covid), whilst they decreased by 1.2% between 2018/19 and 2019/20. In some cities, student numbers evolved particularly sharply and in opposite directions, ranging from 9% in Gothenburg and 7% in Malmo to -10% in Rome, -4.4% in Barcelona.

Paradoxically, part of this increase can be linked to the pandemic for three reasons. Firstly, because in some countries (e.g. France, Denmark, the Netherlands), there was greater leniency than usual in respect of higher education entry tests and grading of exams. Given the difficulty to attend classes or exams during lockdowns, some ministries of education decided to lower the grade that grants access to universities. Secondly, due to the tight labour market, scarce job opportunities, especially amongst young people, did not provide the usual alternative to the education path. Indeed, historical data shows a strong correlation between rising student numbers and falling employment rates. Finally, sabbatical plans were limited due to travel restrictions.
According to Savills recently unveiled report "European Student Housing: Forever Young" overall, the growth of domestic students is attributable to both an increased number of first-time students and longer courses. Nevertheless, in some countries such as Germany, the number of first-year students slightly decreased. This means that the rising total student number is strictly linked to existing students deciding to prolong their time at university and to delay their entry into the labour market.
With international student mobility particularly impacted by the pandemic, the real surprise came from foreign applications. In several countries, the number of international students increased last year, including in the Netherlands, (+11%), Czech Republic (+8.1%), Italy (+5.5%), Poland (+3%) and Germany (+1.1%). In total, across the seven countries that have released their 2020/21 student figures, the number of international students increased by 2%.
Following the first wave of lockdowns, some surveys suggested students were reconsidering their study plans abroad. Yet, with the massive adoption of e-learning, many European universities have been able to retain their international appeal. Since students could not attend classes even in their home countries, it did not make sense for them to change their long-term university plans.
Online education has come a long way in a short space of time and has proven to be extremely useful. We expect to see the continued proliferation of e-learning solutions in the future, which will provide universities with some competitive advantage to attract international audiences. Yet, we do not see this trend as a threat to the PBSA market. From a student perspective, distance learning turned out to be a poor substitute for the sociable, in-person learning experience. For many international students, acquiring foreign language skills is part of their study plan abroad, which can only really be achieved by living and studying in the chosen country. We believe virtual learning will complement the in-person class experience and offer students who cannot leave their homes the ability to graduate from their chosen university.
Overall, we expect international student growth to be back to pre-pandemic levels from next year. According to UNESCO, in 2020, Europe contained five of the top 10 student destinations in the world. (UK, France, Russia, Germany and Spain). Additionally, Europe has benefited from an effective vaccine rollout, resulting in borders being reopened and quarantine restrictions largely ending. However, within Europe, the distribution of international students is expected to change in the coming years due to Brexit and the consequent Erasmus+ exit by the UK (Europe and Erasmus+ program).
Savills expects the growth in student numbers to gather pace over the next five years in all large European university hubs, most particularly in the major Spanish and Italian student cities.
In turn, this will create a growing demand for student accommodation.
In locations where the supply of purpose-built student accommodation is limited, this will eventually put upward pressure on rental levels. Whilst overall PBSA rental levels plateaued over the past 18 months due to the pandemic, next year, we expect rents to slowly start growing again, in line with the general residential market. We anticipate strong rental growth in cities such as Rome, Valencia, Milan and Seville, where the overall PBSA bed provision rate is low.
Despite a strong development pipeline across many European cities, we believe it will be insufficient to meet the expected pent-up demand. Hence, we anticipate the demand and supply imbalance to further accentuate in the next 12 months. Furthermore, development activity is currently facing the risks of delays due to major supply chain disruptions in the building industry, which follows a period of inactivity during lockdowns.
Eventually, new developments will improve the overall quality of PBSA available to the student population and have better ESG credentials, which will be important criteria for institutional investors.
In most European cities, occupancy is back or close to pre-pandemic levels and is generally north of 90%. We expect it will rise further in the year to come.
Student housing investment volumes keep rising

Student housing investment volumes have reached €5.8bn so far this year. This is 14% down compared to the first three quarters of 2020, which was particularly high due to Blackstone's acquisition of the iQ student housing portfolio in the UK for £4.7bn (€5.4bn). Investment activity in the sector remains buoyant, fuelled by portfolio and single property acquisitions in the most developed markets, as well as forward funding deals, particularly in emerging markets. The UK remains the largest destination by volume, thanks to a few large portfolio transactions. Nevertheless, investors are increasingly looking beyond the core PBSA destinations (UK, Germany, the Netherlands, France), notably in Spain, the Nordics (Denmark and Sweden), Italy and Poland.
The PBSA sector, which is traditionally very exposed to cross border capital, is increasingly attracting foreign investments. Last year, cross border investment accounted for nearly 81% of the total volume. So far this year, the cross border share is approximately 74%, whereas on average, between 2005 and 2019, it was 61%. Traditionally, capital often originates from the US, UK, France, Sweden, Germany and Belgium. However, over the past 18 months, Canadian, Malaysian and Qatari funds have shown a growing interest in the European PBSA market.
Historically, investment has been split between private equity and core buyers, leaving a gap in the investment market. However, recently Core+ buyers have begun to shift their attention from the UK to the European PBSA market in order to take advantage of yield compression and rental increases.
Growing investor interest has put downward pressure on prime yields. The average prime student housing yield has moved in by 27 bps during the past 12 months, now standing at 4.1% in Q3 2021, though yields range from 3.3% in major German cities to 5.4% in Sevilla. However, the PBSA sector still offers better returns than multifamily. In Stockholm, Oslo and Lisbon, PBSA yields are the most competitive across the living asset classes.
What happens in Greece
The Greek reality is different from that of the average European student city. The minimum attendance limits remain loose in Greek universities, with the result that the actual number of students is significantly influenced by the "eternals". Financial support from the family environment for the completion of studies is becoming more and more difficult, with the result that Greek students choose to study in their hometown, whenever possible, in order to continue living with their parents.
The Erasmus program is an important gateway for foreign students to our country. In 2020 alone, 20,133 participants came to Greece through the program, while the number is expected to increase with the upcoming Erasmus + 2021-2027 program. Although this category of trainees requires short-term housing options, the search for affordable options continues to be a priority. In addition, improvements in the country's educational profile could lead to attracting full-time students.
Nevertheless, dormitories are usually the responsibility of universities in Greece, which are often unable to maintain the facilities in good condition. The places are few and the admission criteria in the dormitories are quite strict, at the moment when the rents of houses with student profile remain high. Home equity financing programs are expected to improve a percentage of the existing small housing stock, but do not guarantee that renovated stock prices will be affordable.
In our country it is estimated that the dormitories and hotels rented for students in the 35 University Institutions of the country have a capacity of 12,457 beds. In other words, they cover only 2.94% of the total of approximately 423,505 students (undergraduate, postgraduate and doctoral) who study in them.
Currently, three tenders are underway for projects totaling approximately € 500 million for dormitories at the University of Thessaly, Democritus University and the University of Crete, which will be implemented through a Private-Public Partnership (PPP).
This is the PPP project of the University of Thessaly, budget € 116.6 million (including VAT), concerns the utilization of the industrial real estate of cotton in Nea Ionia Volos for the creation of student dormitories, educational and research facilities, as well as the creation of student dormitories and educational infrastructure in Lamia.
The project of the Democritus University of Thrace, with a budget of approximately € 133 million, concerns three different areas in which the University operates. In Alexandroupolis, four dormitory buildings will be constructed that will accommodate 350 people, a student catering area as well as university residences.
In Komotini, there are two student dormitory buildings with a capacity of 350 people, a dining area, university residences, as well as a library building and an event space. Finally, in Xanthi will be built a research center of 10,000 sq.m.
Finally, the largest student dormitory PPP runs in Crete with a budget of approximately € 250 million (including VAT).
The project includes the study, construction and operation of complexes of 3,000 beds for students (2,000 in Rethymnon and 1,000 in Heraklion) of the University of Crete. The project also includes the study of the construction of an amphitheater in Rethymnon, which will be used as a conference center.
PPP projects could be a real opportunity to create affordable and quality student housing, through public-private partnerships. However, perhaps the current situation is an opportunity for the activation of private capital and GNI, in a sector of living that is characterized as promising in the major European real estate markets.