Marriott expands its all-inclusive portfolio with 19 hotels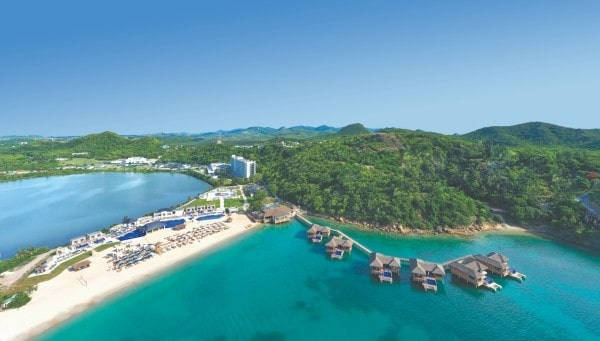 Marriott expands its all-inclusive portfolio with 19 hotels
Marriott International is continuing its expansion in the all-inclusive space via a new, long-term partnership with Sunwing Travel Group's Blue Diamond Resorts arm, under which Marriott plans to more than double its existing all-inclusive footprint.
The group announced the prospect of reaching its portfolio to 33 properties by the end of 2025.
Under the deal, 19 Blue Diamond Resorts properties will become part of Marriott's Autograph Collection by mid-2021. The deal is expected to push Marriott to the top 10 all-inclusive players in the world.

With a portfolio of 19 resorts with a total of almost 7,000 rooms in six destinations and with the prospect of reaching 33 properties by 2025.

The following hotels are expected to join the Autograph Collection:

Mexico

840-room Royalton Riviera Cancun Resort & Spa

343-room Hideaway at Royalton Riviera Cancun

566-room Planet Hollywood Beach Resort Cancun

332-room Planet Hollywood Adults Scene Cancun

457-room Royalton CHIC Suites Cancun Resort & Spa

Dominican Republic

730-room Royalton Bavaro Resort & Spa

320-room Royalton CHIC Punta Cana Resort & Spa

525-room Royalton Splash Punta Cana Resort & Spa

317-room Royalton Punta Cana Resort & Casino

168-room Hideaway at Royalton Punta Cana

Jamaica

352-room Royalton White Sands Montego Bay

228-room Royalton Blue Waters Montego Bay

140-room Hideaway at Royalton Negril

407-room Royalton Negril Resort & Spa

Santa Lucia

290-room Royalton Saint Lucia Resort & Spa

166- Hideaway rooms at Royalton Saint Lucia

Antigua

294-room Royalton Antigua Resort & Spa

Costa Rica

294- Planet Hollywood Beach Resort Costa Rica