MVH investment intends to bring the luxurious Mykonian essence in Paros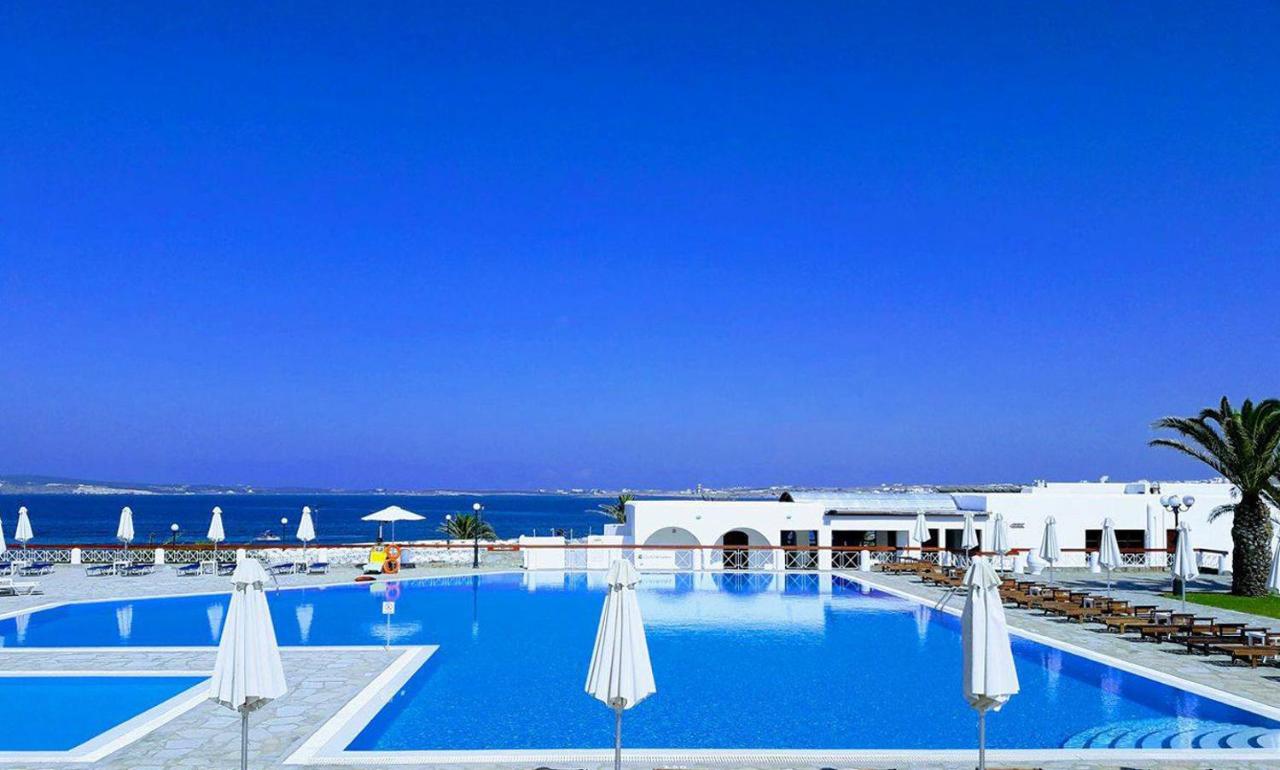 MVH investment intends to bring the luxurious Mykonian essence in Paros
"We are expanding into the luxury hotel market," Aristotelis Karytinos told ered
The luxury of "Nammos" aspires to bring to the island of Paros the Mediterranean Hospitality Venture (MHV) which recently acquired the 4-star hotel Porto Paros in a deal over € 55 million.
The company is expanding into the luxury hotels sector and is advancing its investment plans (which the coronavirus pandemic has not stopped) in both the Greek and Cypriot markets.
As Mr. Aristotelis Karytinos, CEO of Prodea Investments, which participates in MVH (with a 25% stake) together with the Invel Real Estate and Yoda Group of businessman Ioannis Papalekas, told ered.gr, the common goal is to transform the former 4-star hotel in a new luxury destination.
Besides, the hotel unit that used to have a hotel with a capacity of 260 beds and autonomous villas with sea view (on a private beach) as well as a yacht marina. The complex is 3.5 km away. from Naoussa and 14km. from the capital of the island, Parikia. It is located very close to the water park of Paros and the nearest beach is 500m. far away. Activities include a swimming pool, gym, tennis court, playground and spa.
Mr. Karytinos appears optimistic about the real estate industry in the new year, reminding that even in the previous years of the crisis, the industry showed great mobility, mainly in commercial real estate, while now more in the "game" than in the past and residential projects .
MHV, which is dynamically expanding in the hotel market, owns 100% of the shares of The Cyprus Tourism Development Company Limited, which owns the 5 * hotel "The Landmark Nicosia" in Cyprus. as well as 15% at Aphrodite Hills Resort.
In addition, it owns 100% of the shares of Parklane Hotels Limited, owner of the luxury hotel complex Parklane, a Luxury Collection Resort & Spa Limassol and the Park Tower which consists of 20 luxury apartments in Limassol, Cyprus.
Finally, last May (2021) MHV acquired 100% of the shares of Porto Heli Hotel & Marina S.A., owner of Nikki Beach Resort & Spa in Greece, from the owners of Invel and Dolphin Capital.