Photovoltaics on Mount Athos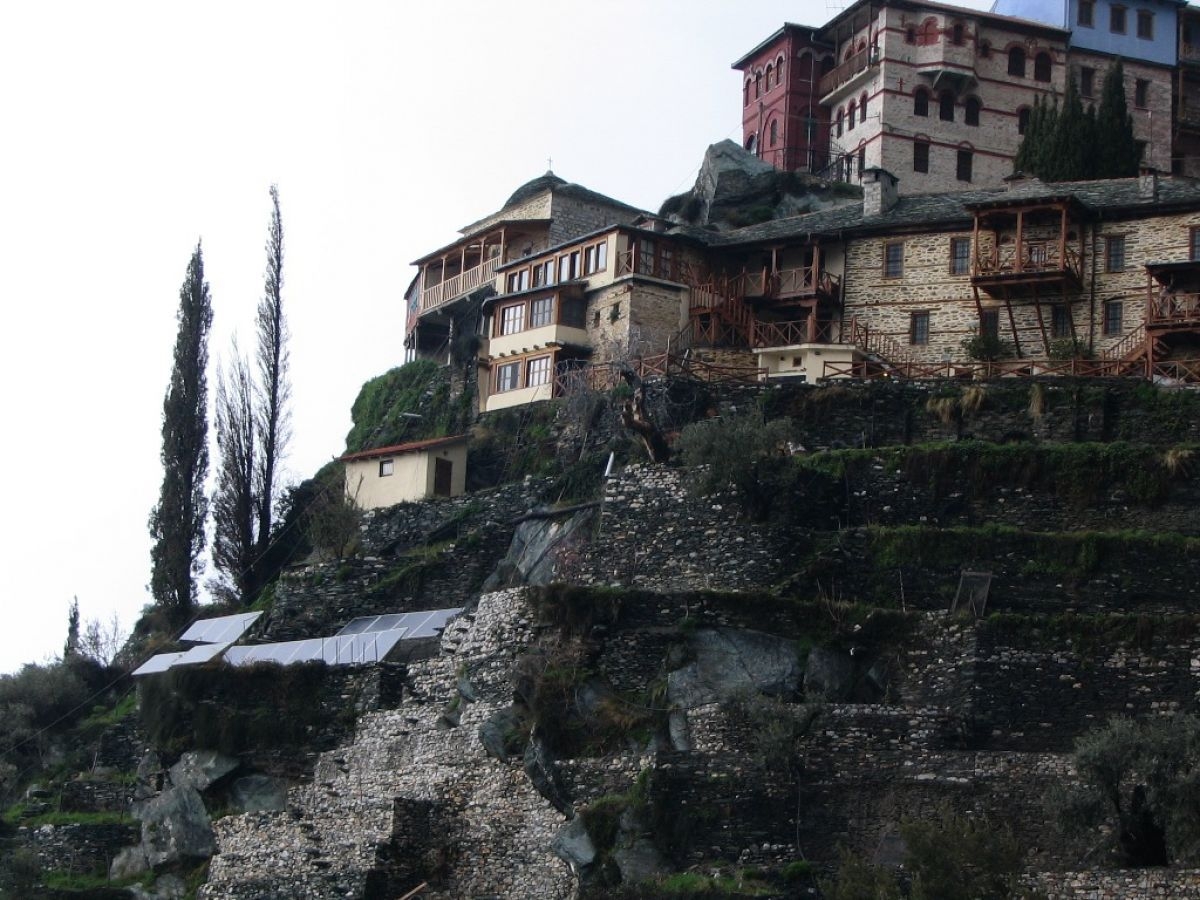 Photovoltaics on Mount Athos
The installation of photovoltaic systems on Mount Athos was decided by the Board of Directors of the Mount Athos Heritage Preservation Center (KEDAK).
They will cover 75% of the energy needs of the Holy Monasteries
The study of the utilization of renewable energy sources on Mount Athos envisages the installation of photovoltaic parks in twenty-one locations in the Mount Athos Peninsula and the creation of modern energy systems to meet 75% of the energy needs of the Holy Monasteries, which to date are based on generators, consuming diesel oil and in the extensive use of firewood.
The search for alternative ways of generating energy on Mount Athos was deemed necessary as the extensive operation of power generating couples, which are often of the old type with low efficiency and a lot of noise, pollute the environment, financially burden the Holy Monasteries, while they are unable to meet their gradually increasing energy needs, resulting from the increase in the number of pilgrims, as well as the modernization of traditional workshops.
At the same time, they will allow the monasteries to create exhibitions, libraries, museums and cultural centers to highlight the cultural wealth of the Athonite Peninsula.