Queen Sofia of Spain visits the Aegean Marine Life Sanctuary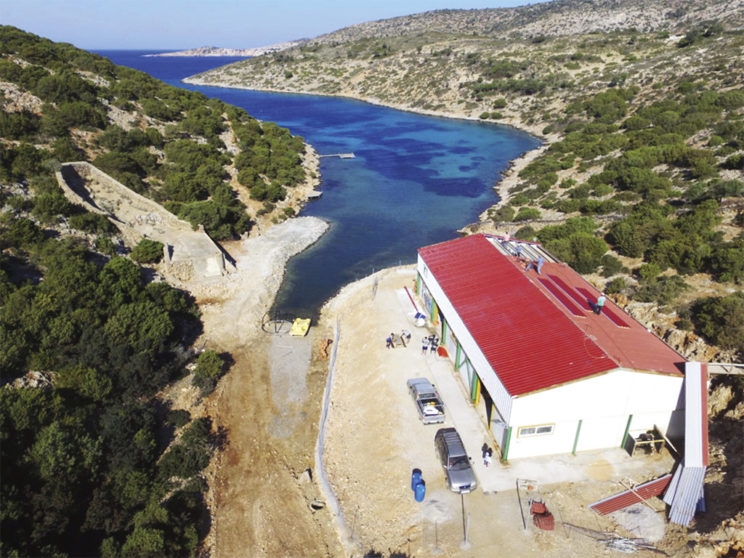 Queen Sofia of Spain visits the Aegean Marine Life Sanctuary
The facilities of the Aegean Marine Life Sanctuary in Lipsi island were visited by Queen Sofia of Spain, accompanied by the Deputy Minister of Environment and Energy, George Amyras, the Secretary General of Environment and Water, Konstantinos Arabosis, the Spanish Ambassador, Enrique Viquera and the mayor of Lipsi island, Fotis Maggos.
She visited the facilities of the "Archipelagos" Aegean Marine Life Sanctuary in Lipsi island
The Aegean Marine Life Sanctuary is located in the bay of Vroulia on the northwest side of the island, is a project of the Marine Protection Institute "Archipelagos" supported by the Spanish Royal House, that includes rthe mapping and replanting of Poseidonia, measurements and surveys on the quantity of microplastics consumed be mammals, fish and invertebrates in the waters of the Aegean, the degree of underwater noise pollution, as well as the prospect of creating a treatment center for cetaceans and turtles.
The Archipelago Maritime Protection Institute is a Greek non-profit, non-governmental organization that combines interdisciplinary scientific research, through effective action to protect biodiversity and the active participation of local communities since 1998.