SETE: The "battle" for tourism will be given in the second half of the year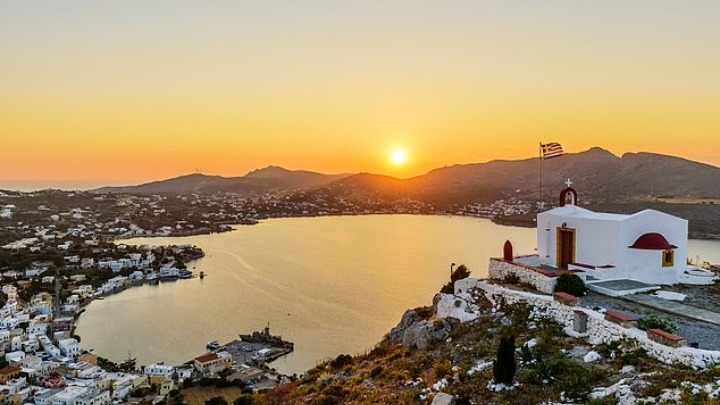 SETE: The "battle" for tourism will be given in the second half of the year
From his side, the president of the Association of Greek Tourist Enterprises (SETE), Giannis Retsos, speaking to AMNA, clarifies that the "battle" will be given in the second half of the year and at the moment no prediction can be made about how things will develop for Greek tourism in 2021.
The Association clarifies that no forecast can be made for tourism in 2021.
With vaccinations all over Europe, Mr. Retsos hopes that "things will be on their way in April-May, so that we can assess the course of the Greek tourist in 2021, from that point on".

In support of the above, Mr. Retsos recalled a recent Eurocontrol survey that speaks of a 100% loss in the first quarter of the year, but also most of the second quarter, for the tourism industry.
In any case, as the president of SETE underlines, Greece has kept its strong brand and will be one of the "players" that will play a leading role when the global tourism industry restarts.
"Last year left a good mark on the international markets, in terms of the opening of tourism, and this will be attempted to be capitalized, but it is still too early," added the president of SETE.
In the same spirit, the president of the Institute for Tourism Research and Forecasting, Konstantina Svinou, underlines to AMNA that "according to data so far, the tourist season will not open earlier than June". At the same time she mentions that in the hotel reservation systems there are only cancellations of events, weddings, etc. and there is no reservation for the new season during this period. Mrs. Svinou estimates that the first bookings of foreign visitors to Greece are expected to be made from mid-March, noting that "this year will be the year when the last minute bookings will prevail".
The same "frozen" picture is also curently apparent, regarding bookings in the tourist offices of the country, with the president of the federation of "tourist offices in Greece", Fedhatta, Lyssandros Tsilidis, declaring to AMNA that in relation to last year, this year there is "dead".
During the same period of the previous year, there were reservations, advance payments, vouchers, despite the vague image that prevailed for the opening of tourism. This year may be similar to last year, in terms of uncertainty, but he estimates that by the end of May there will be the first signs for the year's evolution.