Winy Maas transforms its old secondary school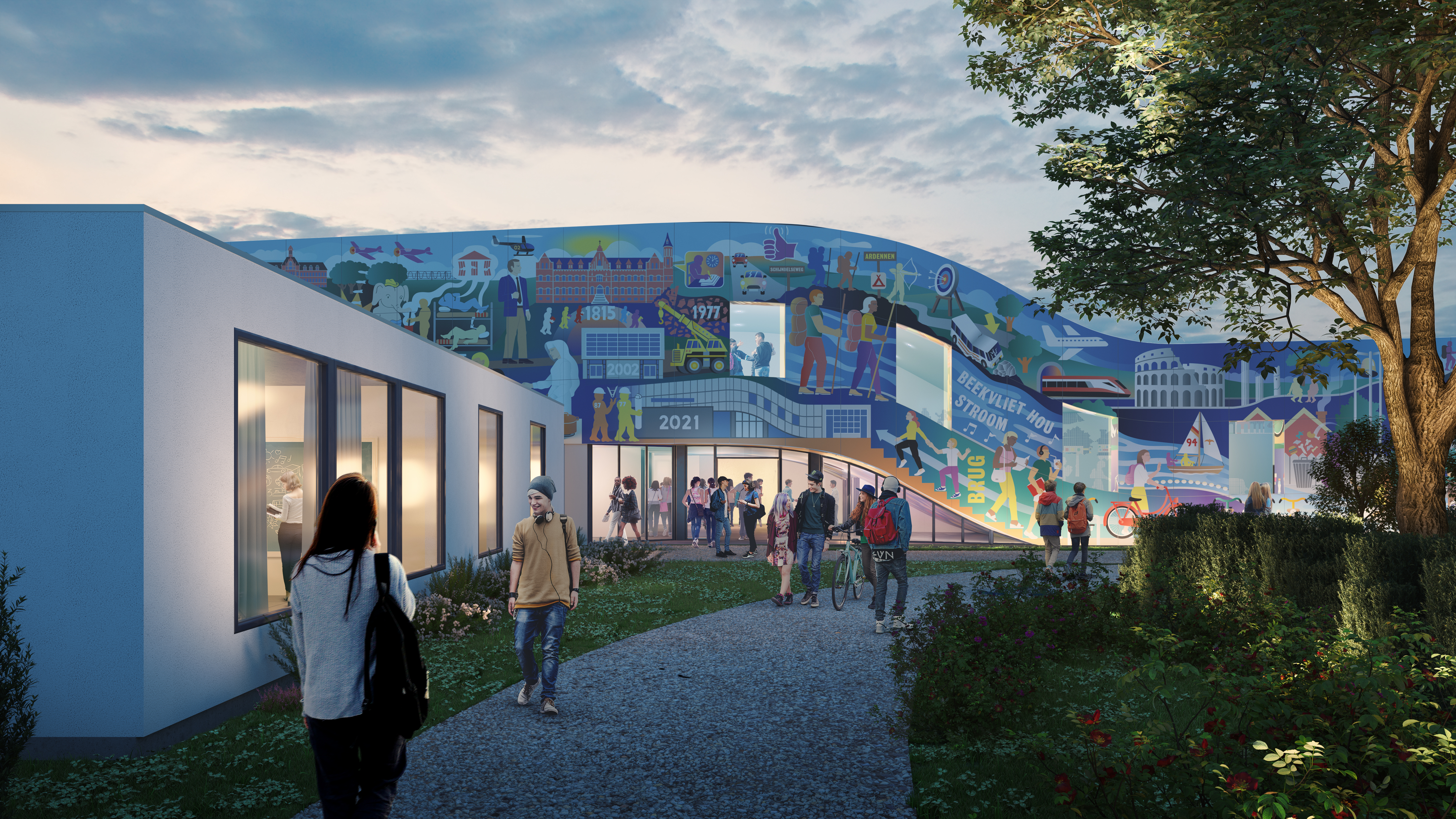 Winy Maas transforms its old secondary school
Two alumni of the Gymnasium Beekvliet – MVRDV founding partner Winy Maas and Theobert van Boven of Van Boven Architecten – are leading the transformation of their old secondary school in the Dutch village of Sint-Michielsgestel.
The main element of the design by 'Team Old Beekvliet' is a colourful, flowing addition that reaches out into the school's plaza and considerably improves circulation, creating a new focal point at the heart of the building. Exhibiting artwork by visual artist Ian Kirkpatrick, the addition becomes a new focal point for the school's activities. The completion of the transformation is scheduled for July this year.

The starting point of the design was to renovate the existing school building, extending its lifespan. To achieve this, the design extends an existing roof structure and lowers it to ground level – closing the building's circulation routes in one flowing move and creating an eye-catching element at the entrance to the school.

The swooping form of the new addition incorporates a tribune forming an auditorium to act as a focal point for school activities, as well as an adaptable stage and a kitchen. The building's entrance remains in the same location, but the new design reconfigures it, with the main door now nestled underneath the curve.

The resulting proposal draws pupils, teachers, and visitors directly into the heart of the building and the life of the school. Painted entirely in blue, the entrance creates a "heaven" in the school.

The exterior walls of this curved addition feature artwork by the renowned London-based Canadian visual artist Ian Kirkpatrick, bearing the memories and experiences of pupils and former pupils, as well as references to the surroundings and the school's history.