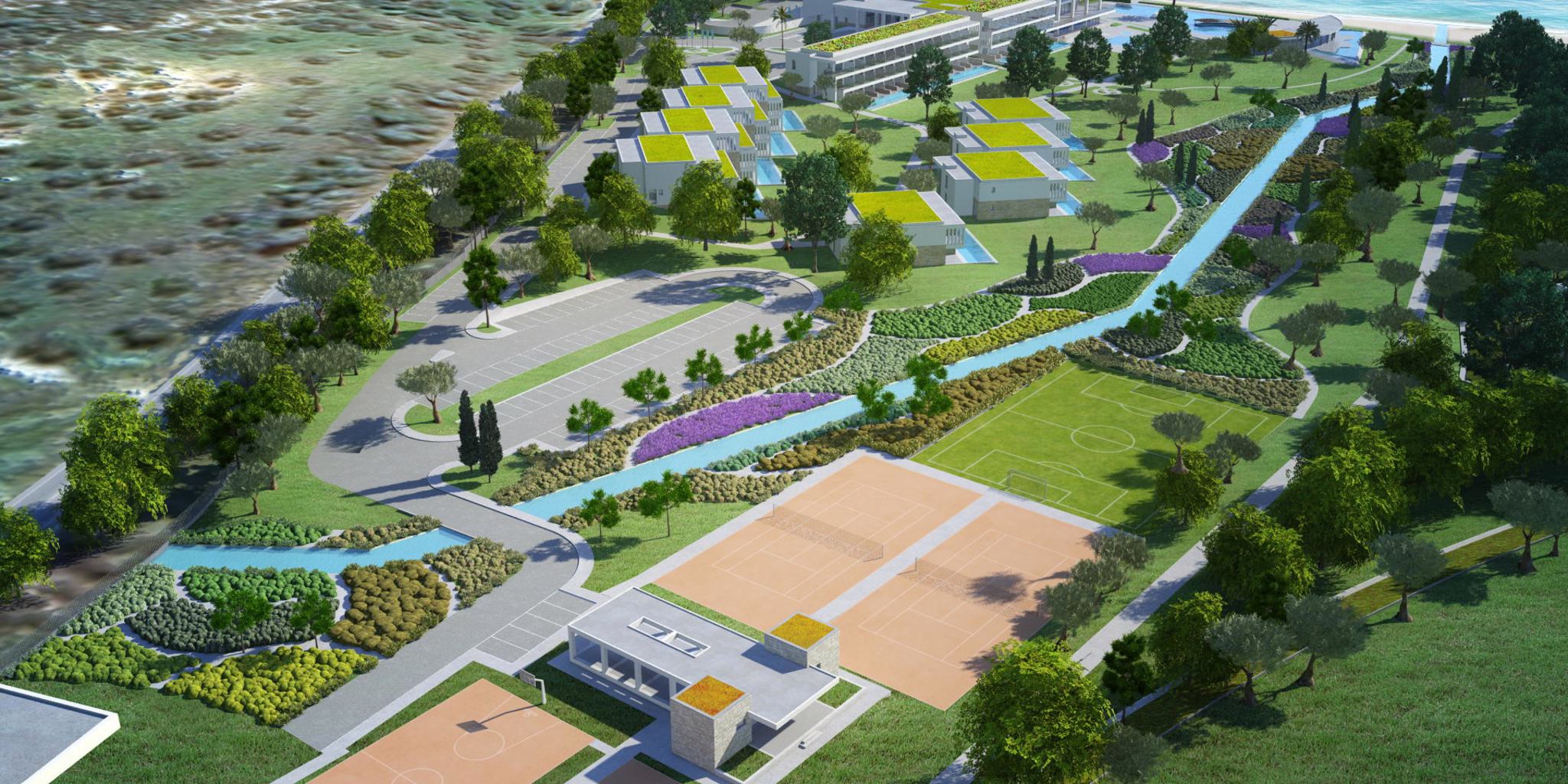 Zeus International unveils new hotel investment in Halkidiki
Zeus International unveils new hotel investment in Halkidiki
The new luxury hotel will open its doors in May 2022 offering unique high-quality services.
Zeus International Group continues its development in Greece and specifically in the prefecture of Halkidiki, by announcing the successful completion of the undertaking of management of one of the leading hotel projects of the last decade, the new hotel unit in Agios Ioannis of Sithonia, owned by the Mendekidis Group.
The new luxury hotel will open its doors in May 2022 offering unique high-quality services.
The hotel is distinguished for its unique architecture, which is characterized as simple, modern, and minimalistic with unique details that manage to give something special to the facades and indoor spaces of the buildings, aligning in perfect harmony with the beauty and simplicity of the natural landscape. In addition, the hotel is located in the most beautiful and famous beach of Halkidiki, in Aghios Ioannis, which makes it an ideal destination for holidays.
The architectural editing of the hotel on the level of study and implementation, was done by Ms, Neni Spartsi who has designed some of the most award-winning hotels of the Zeus International portfolio in both Greece and abroad.
The hotel has 179 rooms, with a capacity of 500 beds, 65 of which will have their own private pool. The hotel complex consists of a central three-story building and "segments" of two-story bungalow-type buildings, as well as a variety of room types such as suites, bungalows with private pools, and spacious family bungalows, which will be in total harmony blended with the natural beauty of the place, a magnificent view of the endless blue, the majestic pool, and the green landscape of Halkidiki. The conference and event spaces can accommodate up to 300 people in their indoor premises and up to 2500 people in the outdoor premises. This will highlight the hotel's significant potential in conference tourism. The complex, which is being developed on an area of 65 acres, will feature 3 restaurants and 2 bars, swimming pools, a Wellness & SPA Centre, one of the largest in the region with a heated swimming pool, as well as a gym, a variety of sports facilities such as tennis, padel, basketball, mini football, beach volleyball courts and a mini club for children. Finally, due to the length of the hotel's sandy beach of 800 meters, a marina is planned to be built in the future, making it an ideal destination for small and large boats.
All areas are designed so that guests can enjoy a unique holiday experience, while at the same time indulge in the highest standards of hospitality in an environment that combines the feeling of a holiday in the countryside with the experience of staying in a wonderful luxury five-star hotel right next to the turquoise waters of Halkidiki.