1,456 Road Traffic Code violations were confirmed only in Crete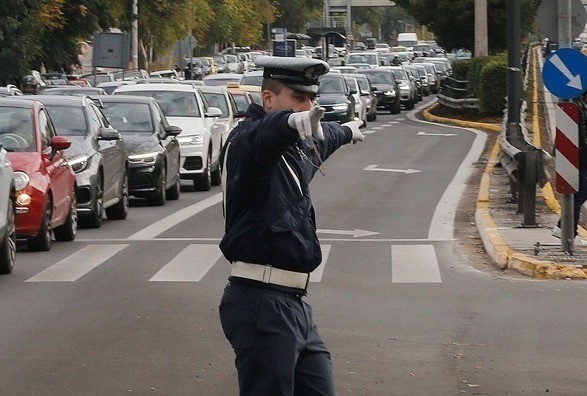 1,456 Road Traffic Code violations were confirmed only in Crete
Speeding up, using a mobile device while driving, overtaking and other offences.
There were 1,456 Road Traffic Code violations, confirmed from December 25 to 31 in Crete.
According to a statement released by Greek Police, in the context of targeted actions and actions, for the prevention of traffic accidents and the safe movement of vehicles and citizens, extensive traffic checks were carried out on vehicles and drivers, in various regions of Crete, where a total of 6,908 vehicles were checked and 1,456 confirmed violations, as follows:
Excessive speed 351, failure to use a protective helmet 78, failure to use a seat belt 54, driving under the influence of alcohol 69, use of a mobile phone 23, movement against the current 11, illegal overtaking 13, illegal maneuvers 28, violation of a red light 20 and other offenses 809 .