A private club, exclusive sea view apartment units and much more are comprised in Orilina's plan for The Ellinikon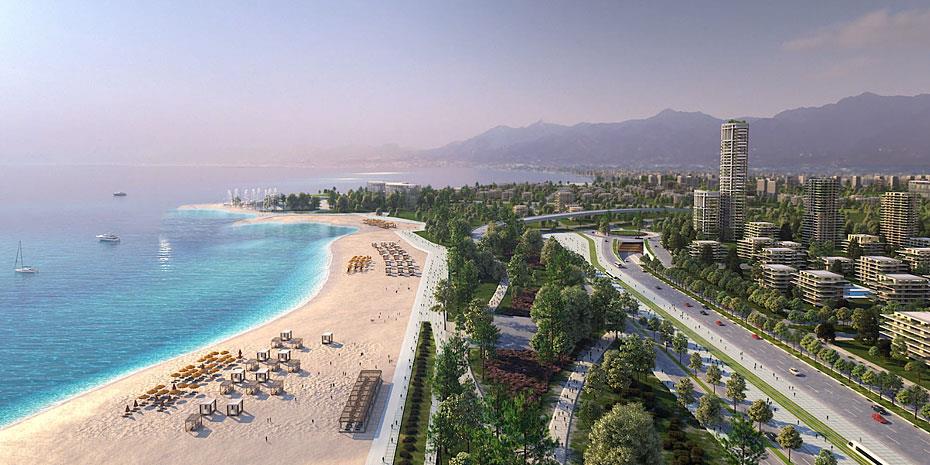 A private club, exclusive sea view apartment units and much more are comprised in Orilina's plan for The Ellinikon
Lamda Development and Orilina Properties ink new strategic partnership.
One of the most emblematic projects within "The Ellinikon" is the revitalization of the Coastal Zone, encompassing as key elements the creation of the new freely accessible beachfront and a number of architectural landmarks.
In this context, ORILINA PROPERTIES announced a new strategic partnership with LAMDA DEVELOPMENT whereas ORILINA is acquiring from LAMDA two prime land plots next to the marina of Agios Kosmas.
The commercial development shall consist of a private club with extensive facilities and state of art restaurants, as well as a wine and spirits retail store and bar by the marina accessible to the public, with an impressive wine offering from around the world.
The prime residential development shall consist of exclusive sea view apartment units which will be branded and serviced by the club, as the apartment buyers shall automatically acquire a life club membership and be able to indulge, unwind and socialise in the vibrant atmosphere of the club.
The development of an estimated budget of €70million will conform to the highest green and energy efficient standards, and will be designed by the prominent global architectural firm Kengo Kuma & Associates.
Kengo Kuma & Associates is also designing the Riviera Galleria constructed by LAMDA in the neighboring area, thus ensuring in this prominent position next to marina of Agios Kosmas, a unified coastal front of high caliber, and an important addition to the architectural landmarks of the area.