Alpha Bank's NPEs clean-up resulted in €2,9B loss in 2021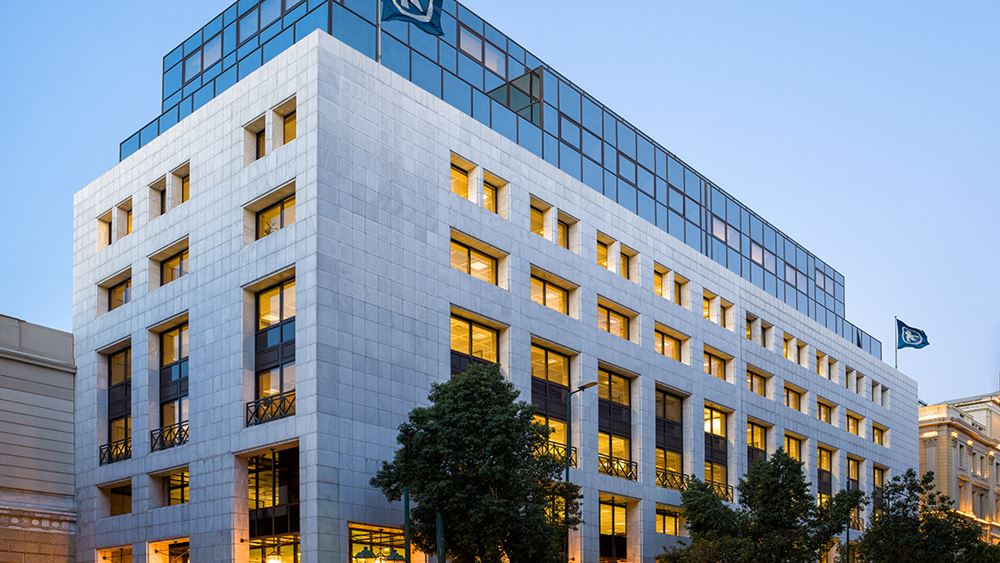 Alpha Bank's NPEs clean-up resulted in €2,9B loss in 2021
NPEs clean-up led to €2.9 billion Loss while the normalised Profit After Tax reached €330 million in 2021.
The bank reported eleven transactions delivered in 2021, including €16 billion of NPE disposals and securitisations, a €800 million growth-oriented capital increase, Business Development deals, Capital Market placements and Balance Sheet optimisation measures, clearly demonstrating the Bank's determination and capacity to execute on a large pipeline of projects well within the timeline and economics that were presented in its Business plan.
Business Plan targets were met, outperforming on Asset Quality off the back of the acceleration of the NPE clean-up effort, leading to the reduction of the NPE ratio to 13% from 42.5% and enabling the bank to reach a single digit NPE ratio by mid-2022.
Headline Net Interest Income was 5.3% lower q-o-q at €297.8 million negatively impacted by one-off income of €6.8 million booked in Q3 2021 on the back of a restructuring of a large corporate loan in Cyprus. On an underlying basis, NII declined by 2% in the quarter mainly due to the NPE clean-up and increased funding costs.

Alpha Bank's CEO, Vassilios Psaltis stated,

"2021 saw Alpha Bank deliver a number of significant long-term strategic objectives which will allow the Bank to proceed to the next phase of its transformation. With a strengthened balance sheet and renewed confidence, we are ready to live to our core purpose which is to enable progress and to support our Customers in Greece and beyond, to face the undoubted challenges of the year ahead. During the past year, Alpha Bank completed 11 transactions including Euro 16 billion of disposals and securitisations of NPEs, putting the Bank on track to reach a single-digit NPE ratio by mid-2022 and decisively putting the legacy of the financial crisis behind it. Indeed, the final quarter of 2021 saw the first significant expansion of Alpha Bank's domestic loan portfolio following 10 years of deleveraging. Alpha Bank's capital position is solid with the Total Capital Ratio at 16.1% and CET1 at 13.2%, while a number of planned capital measures should fully offset the impact of envisaged NPE transactions in our Strategic Plan. Alpha Bank supported the Greek economy with disbursements of Euro 5.4 billion in 2021. As a result, there was a Euro 1.6 billion expansion of net credit towards businesses, which is expected to grow again in 2022 with support for major projects in energy, hospitality and infrastructure. Improved economic activity saw an increase in fees and commissions while asset management AUMs grew sharply, up by 37% year on year. On the funding side, domestic deposits continued to grow, up by Euro 1 billion q-o-q to Euro 41.6 billion demonstrating growing confidence in the Greek economy. Alpha Bank has an improving cost reduction story and achieved its profitability targets for the year with a return on tangible book value of 5% in 2021 and Normalised Profit After Tax of Euro 330 million. The conflict between Russia and Ukraine casts a shadow of uncertainty over the outlook for the year ahead with unpredictable impacts on inflation and growth rates on the horizon, however with a healthy and strong balance sheet and numerous projects in hand to modernise and invest in our franchise for the benefit or our Customers and our People, our focus will remain on delivering profitable growth and making a positive contribution for all our stakeholders."