Chinachem inks deal to purchase the Kaleidoscope for a total of €184M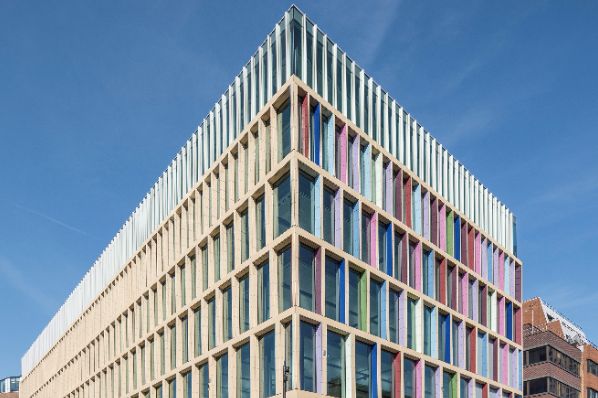 Chinachem inks deal to purchase the Kaleidoscope for a total of €184M
The six storey 88,580 sq ft office building is occupied in its entirety by TikTok
Helical announced that it has exchanged contracts on the sale of the single asset company, Farringdon East (Jersey) Limited, which owns the long leasehold interest in Kaleidoscope, Lindsey Street, EC1 to Chinachem Group at a disposal price of £158.5m reflecting a capital value of £1,789 psf and a marginal premium to book value.
Η 150ετής μίσθωση από την Transport for London χορηγήθηκε το 2018 και έχει βασικό μίσθωμα προσαρμοσμένο στο 10% των συμβατικών ενοικίων. Η ολοκλήρωση αναμένεται της συμφωνίας αναμένεται να γίνει μέσα στο επόμενο δίαστημα.
The six storey 88,580 sq ft office building sits above the Farringdon East Crossrail Station and is occupied in its entirety by TikTok, the popular short form video hosting service owned by Bytedance, who took a 15 year lease in March 2021 at £7,633,053 per annum (an average rent in excess of £86 psf).
The PLP designed scheme is accredited BREEAM Excellent, WiredScore Platinum and provides a 5,000 sq ft roof terrace together with high quality end of journey facilities and features integrated artwork by Dutch artists De Makers Van.