Dimitris Andriopoulos: there is currently a positive market momentum for our listing in the Athens Stock Exchange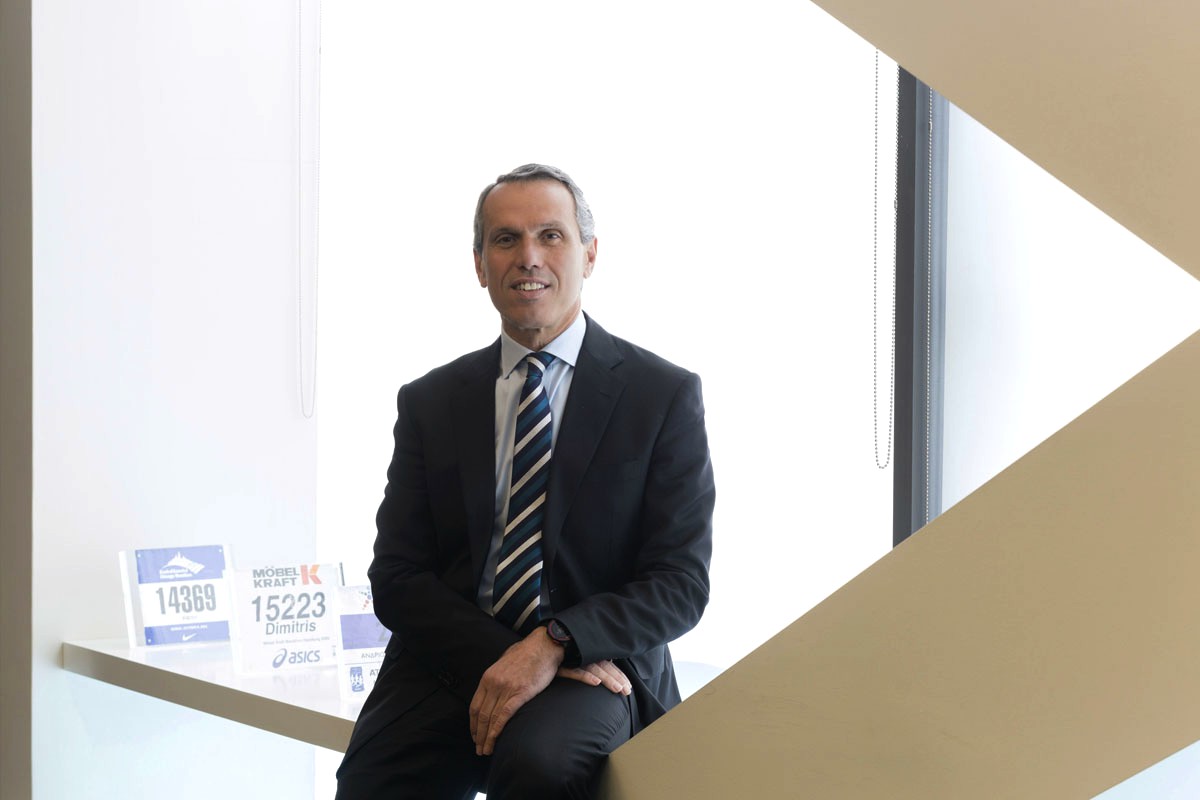 Dimitris Andriopoulos: there is currently a positive market momentum for our listing in the Athens Stock Exchange
Dimand has filled an IPO application to the Hellenic Capital Market Commission a week ago.
The company, one of the leading real estate companies in Greece with great ambitions and a strong vision to develop projects that will transform people's lives, is currently queued in line to have its IPO approved by the Hellenic authorities. According to stock market executive this offering is expected to attract strong investment interest and emerge as one of the largest in the real estate industry.

As the Founder and CEO of Dimand, Dimitris Andriopoulos, states in ered.gr, "this is the moment for the company to become more institutional. The conditions have now matured and we believe that there is currently a positive market momentum for our listing in the Athens Stock Exchange".
Commenting on the fact that in recent years very few companies have chosen to cross the threshold of the Greek stock market, Mr. Andriopoulos said that "we trust the Greek stock market and believe in the course of the Greek economy. The listing on the ATHEX market "Dimand is also" running "an investment program of more than € 1 billion."
According to Mr. Andriopoulos the company is implementing an intense investment program with landmark projects for the Greek market in cooperation with Prodea AEEAP and the EBRD, from which it has received financial support. Specifically, at the beginning of the year, the bank announced the additional financing of € 50 million in the joint venture with Dimand, having reached the total amount of the investment of € 71.5 million for the development of new "green" buildings such as offices, mixed projects and city ​​hotels. The agreement focuses on promoting the green transformation of the real estate market, with low-carbon and environmentally friendly buildings.
Flagship projects, such as the development of the Tower of Piraeus, the reconstruction of the former facilities of the Papastratos tobacco industry in combination with the urban regeneration of the greater area of ​​Agios Dionysios and the rebirth of the historic building of "Minion" in Athens, but also the Botanical Garden are located in development, while it has expressed interest in Alpha Bank's SkyLine, amounting to € 500 million.
Finally, the company has signed a preliminary agreement with Premia Properties for the acquisition of an independent property in which a biotechnology park will be developed. The property is located at the 2nd km of Paiania-Markopoulou Avenue, inside the industrial zone of Peania and has an area of ​​23 acres in which there are office and warehouse buildings of 4,180 sq.m. which will be reconstructed and reused, while new buildings with a total area of ​​16,000 sq.m. will be developed.