GARBE Capital acquires 219 apartments in the Rotterdam metropolitan area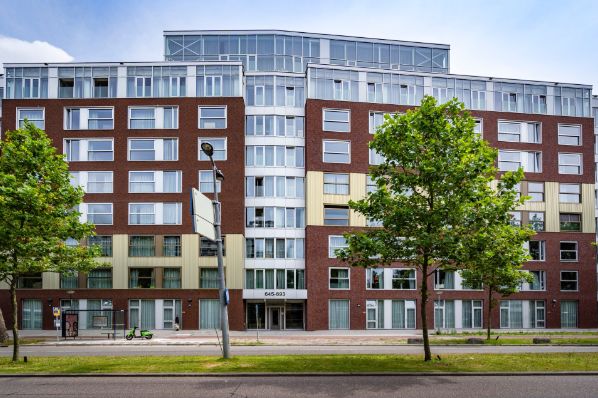 GARBE Capital acquires 219 apartments in the Rotterdam metropolitan area
Η Garbe Institutional Capital αγόρασε πάνω από 200 νέα διαμερίσματα στην πόλη του Ρότερνταμ για το Garbe European Residential Fund.
GARBE Institutional Capital has acquired a recently completed apartment building with 13,500 sqm of GLA across 219 units in Schiedam, a municipality which is part of the Rotterdam metropolitan area. The building will be part of the "GARBE European Residential Fund" (GARBE EUResi).
The property is centrally located within the A20 Rotterdam city ring and at short biking distance to the Rotterdam city centre.
The apartment building is a high-quality transformation from a former office building, delivered in 2021 and called 'SCYE010'. -The apartments are positioned in the mid-price segment and are fully let. The transformation includes new facades, new installations and new apartments.
The installations include heat and cold storage as well as solar panels, resulting in high energy efficient A+ label according to Dutch energy efficiency standards. The 157 parking spaces include several charging stations.
In the transaction, GARBE Institutional Capital was advised by Osborne Clark (legal), Deloitte (tax), Cushman & Wakefield (technical & ESG) and RESI (commercial).