Goody's-Everest expands store network in saudi Arabia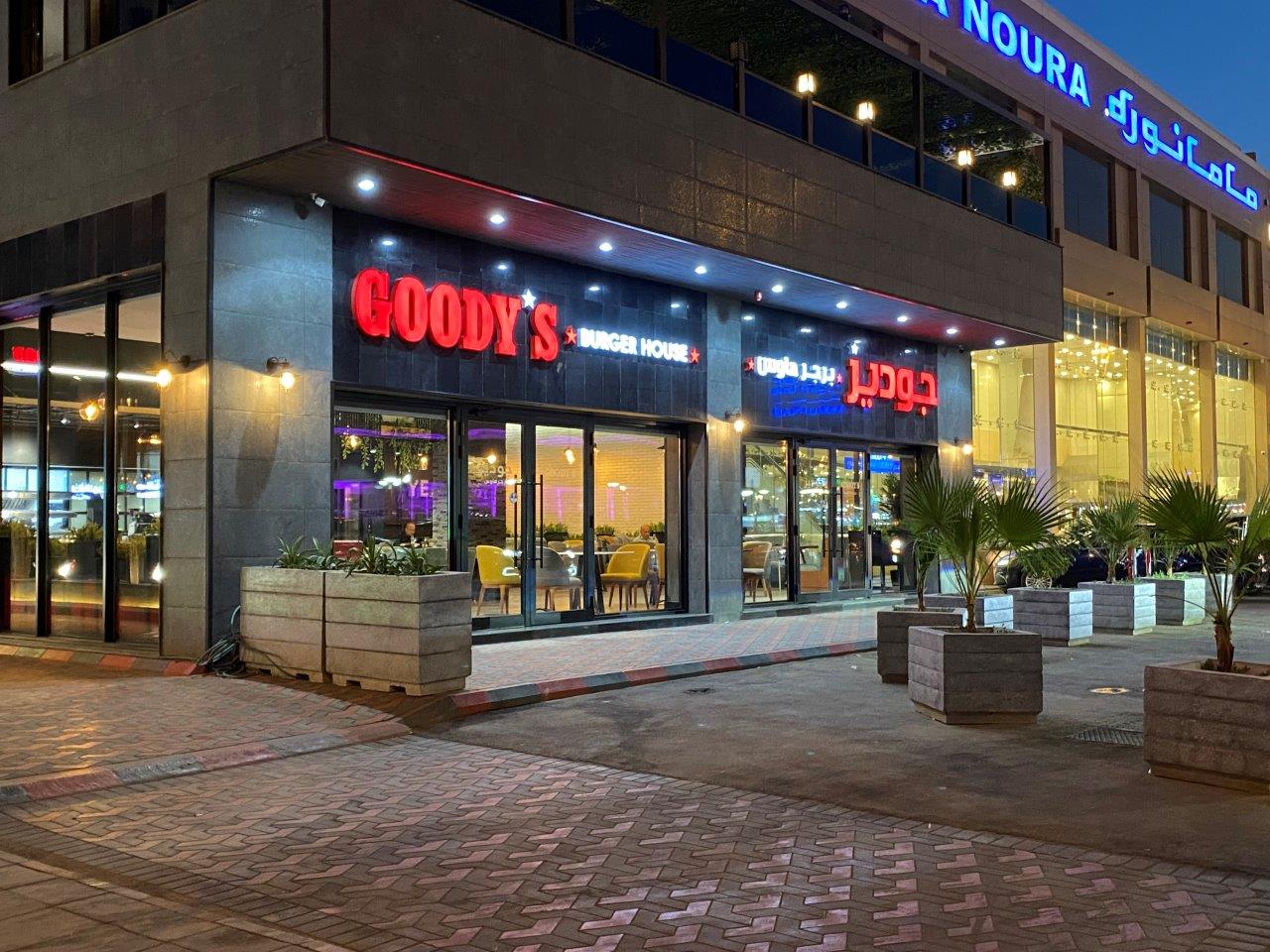 Goody's-Everest expands store network in saudi Arabia
The store spans in a total area of approximately 500 square meters.
Last December Goody's inaugurated their first store in Riyadh, Saudi Arabia.
The store is located in a central part of the city and operates by offering all available services - such as dine in, take away, pick up, delivery, as well as drive thru. The store spans in a total area of approximately 500 square meters, which is spread over two floors, while it has an outdoor seating area and open parking.
The official opening that took place recently in the presence of the Ambassador of Greece in Saudi Arabia, was attended by a large number of people, as well as many Greeks living in the country. The ambitious development plan includes 2 more stores within the year in the city of Riyadh, as well as expansion to other cities.
A few months ago, Goody's Burger House opened a new store in the city of Suceava, Romania, with the aim of gradually expanding to the larger cities of the country. Correspondingly, the chain's expansion plan in Cyprus, where the long-awaited return of the beloved brand began at the beginning of September 2022. The first store opened in Limassol - the second largest city of Cyprus and a popular tourist destination - with hundreds of people flocking from the its very first day of operation, while planning includes rapid expansion across the country.
At the same time, the development of the Flocafe Espresso Room network continues, with the opening of the first store in Doha International Airport, Qatar - one of the most luxurious airports in the world - while a second store is preparing to operate within the next few days in the Msheireb area of Doha.
Finally, in 2022, everest started their international development, with the first store in North Macedonia, and more specifically in the Vero Center shopping center in Skopje.
It is recalled that the brands of the Goody's-Everest Group are located in a total of 12 countries: Greece, United Kingdom, Cyprus, Hungary, Albania, Bulgaria, Romania, North Macedonia, Egypt, Qatar, Saudi Arabia and Kuwait, while further development is expected in other Countries.