Greek church' Schisto Estate in Skaramangas will be soon redeveloped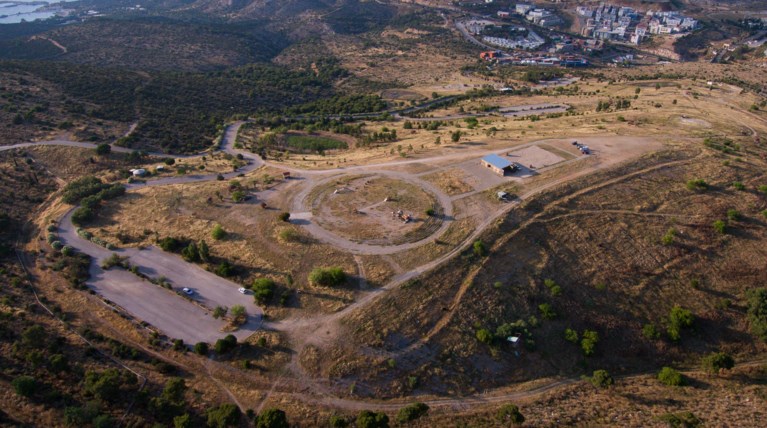 Greek church' Schisto Estate in Skaramangas will be soon redeveloped
A cooperation agreement was inked by the competent parties
The study of the utilization of the ecclesiastical Estate of Schisto in Skaramangas, with a total area of 3,000 acres, has been inked. The cooperation agreement was signed by the Ecclesiastical Central Finance Service of the Church and HRADF in the presence of Archbishop Hieronymos, Prime Minister Kyriakos Mitsotakis, the relevant pastor Metropolitan Alexios of Nikias, hierarchs, government and self-governing officials.
A leisure park will be developed in the area, as well as offices, logistics spaces, an exhibition center, conference spaces, storage and loading and unloading areas, as well as areas where energy consumption will be generated by Renewable Sources. The total investment, that is expected to exceed €600 million and generate c.10,000 new jobs, will be financed mainly by the church.

The area is located to the left and right of the Piraeus-Schistos-Skaramaga avenue borders the environmental park and the cemetery and has a direct road and rail connection with the port of Piraeus and the Athens-Corinth National Highway.