Greek office prime yields soar in the 1Q2022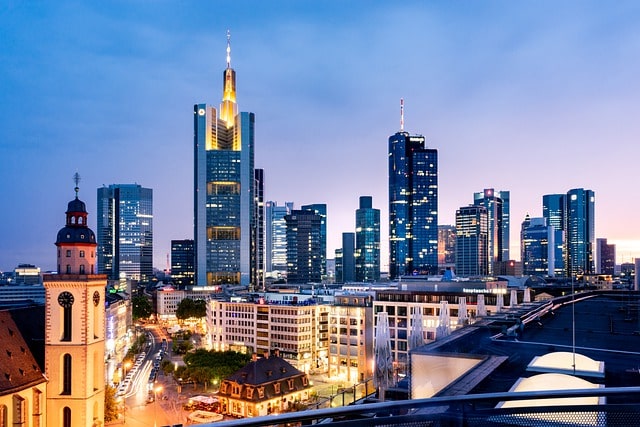 Greek office prime yields soar in the 1Q2022
Cushman & Wakefield's DNA report
Rents in the first quarter of 2022 have been increased relative to the previous quarter in the office, retail and supply chain sectors for the first time since the start of the pandemic, with yields being squeezed for the second consecutive quarter.
According to Cushman & Wakefield's DNA report, logistics yields are now lower than those of mainstream stores in a growing number of markets and lower than the yields of offices in city centers.
Nigel Almond, Head of Data Analytics, EMEA at Cushman & Wakefield, said: "For the first time since the pandemic began, rents in all three sectors rose on a quarterly basis, with yields also being squeezed for a second straight quarter in all sectors at European level. While the increase in store rents was the lowest of the three sectors, that is perhaps more important than the remarkable course of logistics as it ends a series of eight consecutive quarters of rents falling and marks an improvement in the investment climate towards the industry."

Niki Sympouras, Cushman & Wakefield Proprius Managing Director, said: "The highest increase in office rents among the countries that took part in the survey was observed in the Greece, as a result of the very low supply of modern prime assets and user trends for similar buildings. Yields in logistics are steadily being squeezed similarly to other markets, with Greece still recording the highest returns among the countries surveyed. An improvement in the climate was also recorded in the store market, although rents and yields remain stable but at very high levels. It should be noted that rents on main roads even during the ten-year crisis showed a very low decline, which shows the resilience of the industry while we see an increase in luxury retail as a result mainly of the increase in tourism.

Logistics

The logistics sector continues to maintain its strength in both occupational and investment markets. Logistics rents rose 2.7% over the quarter taking annual growth to 7.7%, its strongest year on year growth since Q4 2000 (8.0%). All regions saw rents increase (quarter-on-quarter) led by the UK (+8.3%), Central and Eastern Europe (+3.4%) and Germany (+3.3%).
Investors continue to compete for best in class product. Prime yields across the 43 European centres monitored now average 4.12% (8bps lower over the quarter and 63bps lower over the year). Prime yields across Germany average 3.0% and just 3.03% in France. Logistics yields in the UK (3.75%) and France (3.03%) are below levels in the office sector (4.56% and 3.58% respectively) for comparable centres.
Office
Office rental growth across Europe accelerated to +1.1% quarter on quarter in Q1 2022, up from +0.8% in Q4 2021 and from (0.0%) in Q1 2021. This pushed annual growth to +2.9% with all core regions now witnessing an uplift in rents, with rent levels now above pre-pandemic levels in most regions.
Office yields were broadly flat, down 1bp to 3.95%, with the average across continental Europe at 3.70%, and German office yields averaging 2.65% versus 4.56% for centres across the UK and 3.59% in France.
Retail
Stresses in the retail sector continue to ease, with rents turning positive (quarter on quarter) for the first time since Q4 2019, albeit a very most +0.1% rise. Only three markets registered a fall this quarter, with four registering an increase. Out of the 41 centres monitored, rents are on average 13.9% below pre-pandemic levels (at Q4 2019).
Improvements in occupational markets is filtering into investment markets with prime yields falling 4bps over the quarter to 4.18%, leaving them 10bps lower than a year ago. The UK (-25bps) and Nordics (-10bps) saw the biggest quarterly falls. No market registered a rise over the quarter.