Hines acquires five UK logistics assets in two separate transactions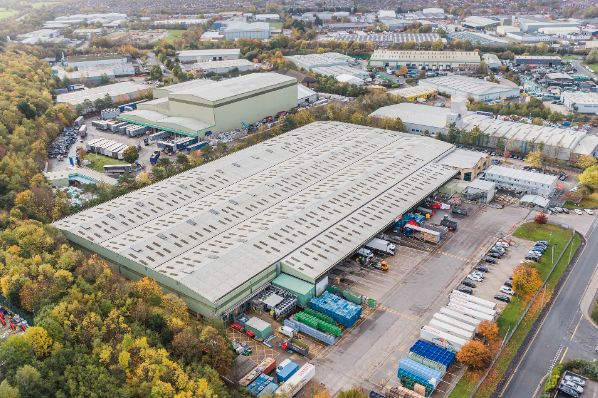 Hines acquires five UK logistics assets in two separate transactions
The transactions mark Hines' strong conviction in the logistics sector focused on quality assets
Hines, the global real estate investment, development, and property manager, in response to continued demand from global occupiers for prime logistics space and perceived opportunity in the current investment climate, has acquired five UK logistics sites in two separate transactions on behalf of its funds, Hines European Core Fund (HECF) and Hines European Property Partners (HEPP).
The transactions mark Hines' strong conviction in the logistics sector focused on quality assets in established distribution nodes throughout the UK and Europe.

HECF acquired 13,285 square metres of best-in-class space in London located on freehold land just across the cargo gate at Heathrow airport. For HECF, this investment consolidates its ownership at a infrastructure critical location which is set to service a total of c.53 million passengers in 2022.
Meanwhile, HEPP, Hines' European flagship core-plus fund vehicle, acquired an off-market, fully occupied four asset portfolio, its first UK acquisition, which spans 42,734 square metres, located across Yorkshire – Normanton, Doncaster, and Sheffield. Each location is essential to the respective occupier and is supported by excellent connectivity and transportation access with several of the assets primed for additional value-add ESG initiatives.
This year, Hines has completed €797 million of logistics deals across the Czech Republic, France, Germany, Italy, Poland, The Netherlands and The UK increasing its logistics AUM in Europe to €3.0 billion2. As a result, Hines has built a successful logistics investment and development business across Europe.