Intrakat's works at Athens International Airport in full progress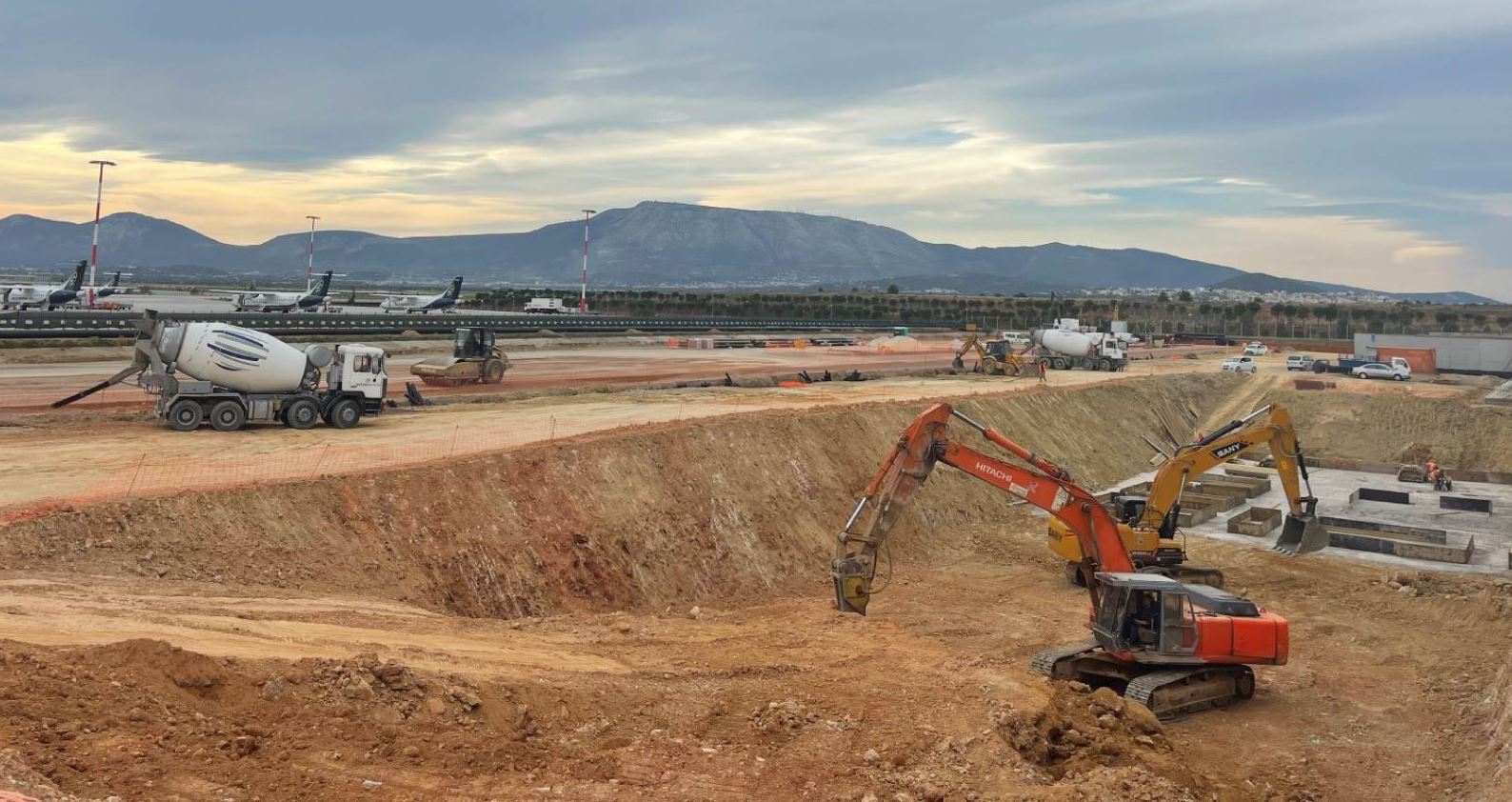 Intrakat's works at Athens International Airport in full progress
The company expects to deliver the project by the end of 2023.
The expansion works at Athens International Airport are in full progress, within the framework of a contract with Intrakat for a total contract price of 22 million euros, plus VAT.
More specifically, the project includes the construction of:
• A new aircraft parking area, north of runway Y2, which will accommodate six Code C aircraft seats in an area of 25,530 m2, while the existing General Aviation parking area will be rearranged to accommodate four more aircraft seats of the same type.
• Two new buildings for hosting support services with a total area of 2,120 sq.m., which will serve the aircraft operations of the new parking area.
• New aircraft parking area, north of building 056 of the Technical base, which will cover a total area of 23,600 sq.m. for the accommodation of General Aviation & Business Aviation aircraft.
The expansion of Athens International Airport - as the main point of entry into the country - is particularly important, as it will increase the airport's capacity to accommodate more aircraft and passengers, while facilitating its functionality. It is noted that, according to the airport's official statistics, more than 213,000 flights were performed in 2022 (an increase of 34.2% compared to 2021), while between January and February of this year, more than 26,000 flights have already taken place flights (24.8% increase compared to the corresponding period of 2022).
Last year, the airport's passenger traffic reached 22.73 million, showing a remarkable increase of 84.1% compared to 2021 (*), while it continues to show growth in 2023: in the first two months of the year, the total passenger traffic amounted to 2.8 million (+74.3% compared to the corresponding period of 2022). The increase in passenger traffic is testament to the importance of the airport as a hub for both domestic and international travel. Intrakat is expected to complete the expansion project by the end of 2023, well and on time as per its standard practice.