Kifissias avenue public lighting was fully upgraded with LED bulbs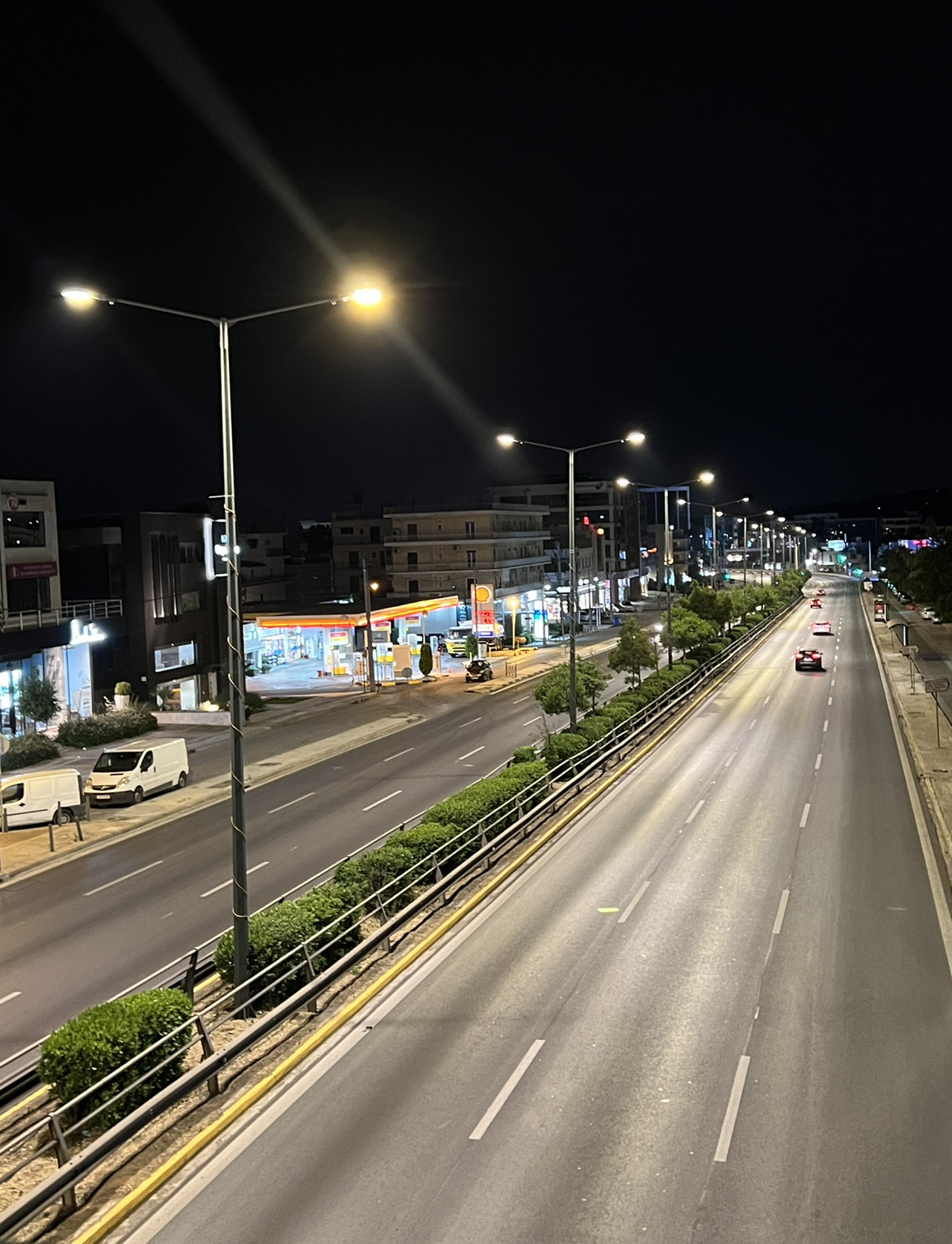 Kifissias avenue public lighting was fully upgraded with LED bulbs
In full progress the project the installation of new low-consumption and high efficiency LED lighting fixtures on all road axes by the Attica Region.
The total budget of the project amounts to 36.9 million euros, of which 33.4 million euros come from funding from the Region through the Regional Operational Program PEP Attica 2014-2021.

A few days ago, the replacement of the old, energy-consuming sodium lamps with new type remote-controlled lamps along Kifisias Avenue was completed. The North central axis of the basin now has sufficient lighting which changes the facts when driving at night and improves road safety significantly.
At the same time, extensive maintenance work has been carried out on Kifisias Avenue and it now has an improved road surface (replacement of the asphalt carpet along the longest length), new markings, green central islands and new signage. The largest lighting project of the central road axes of Attica is in full progress and is changing the image of Attica while at the same time significant energy savings of 60% are achieved in this critical period of increasing electricity prices.
More specifically, the installation of the new LED lighting fixtures has already been completed on Athens - Souniou Street, Mesogeion Street, Syggrou Street, Vouliagmenis Street, Kallirois Street, Poseidonos Street and Hamosternas Street, while the works are ongoing in L. Athinon, in L. Petrou Ralli and in L. Lavriou. In the next two months, the replacement of the lighting in Kifissos and Omiridou Skylitsis will be completed, while by the end of the year the central roads under the jurisdiction of the Attica Region will have LED Lighting with low consumption and high performance.