Mc Donald's most sustainable international store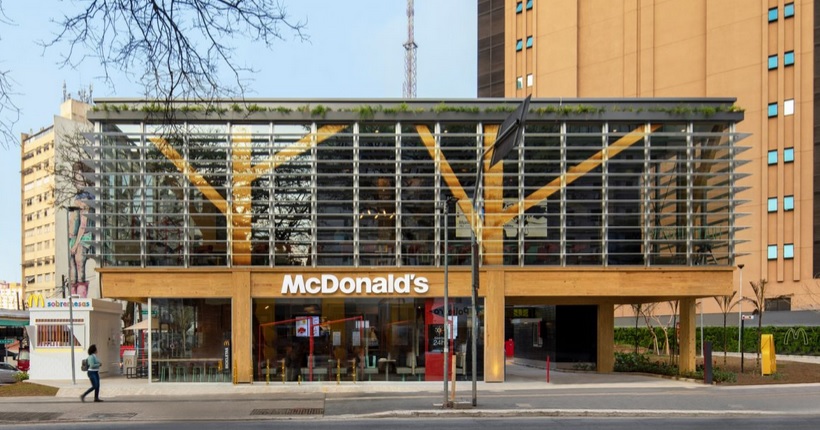 Mc Donald's most sustainable international store
Brazilian architecture office Superlimão Studio has created a lifted building with a tree-like structure constructed using mass timber for a McDonald's restaurant in São Paulo.
Located at one of the busiest intersections of São Paulo, the 2,150-square foot (220-square metre) building is part of the American fast food chain's "Recipe for the Future" initiative and was completed in 2023.

The design utilises a biomimetic approach, drawing inspiration from the trees located in the median of the adjacent Avenue Bernardino de Campos — which are the last remaining trees in the area, according to the studio.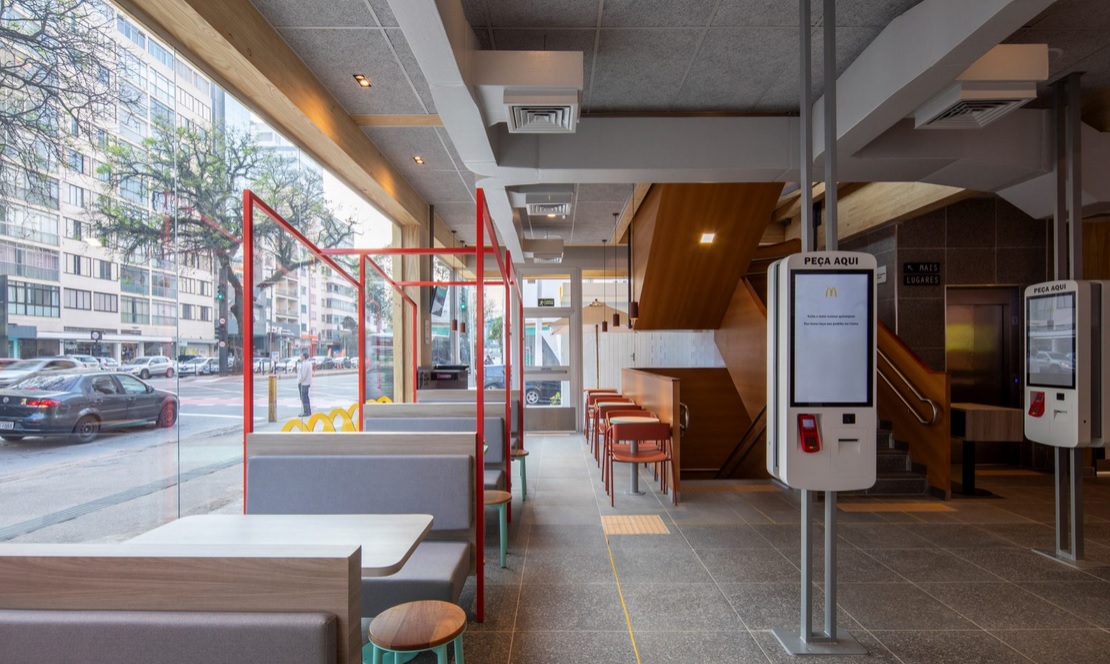 Superlimão Studio employed cross-laminated timber (CLT) pillars with diagonal branching bracing to overcome the maximum spans of the materials to reinforce a "connection with nature and the sustainability theme throughout the project," the team said.
The design and its prominent location were also intended to act as a showcase to pedestrians and drivers, modelling sustainable construction practices to the public. he studio said the building is the "most sustainable McDonald's in Brazil".
The design uses engineered wood from floor to ceiling that can be seen from the street through glass curtain walls and exposed to occupants through an opening in the finish layers.
(source:dezeen)