Teleperformance Greece, DIMAND and Barphone join forces to support Greek authorities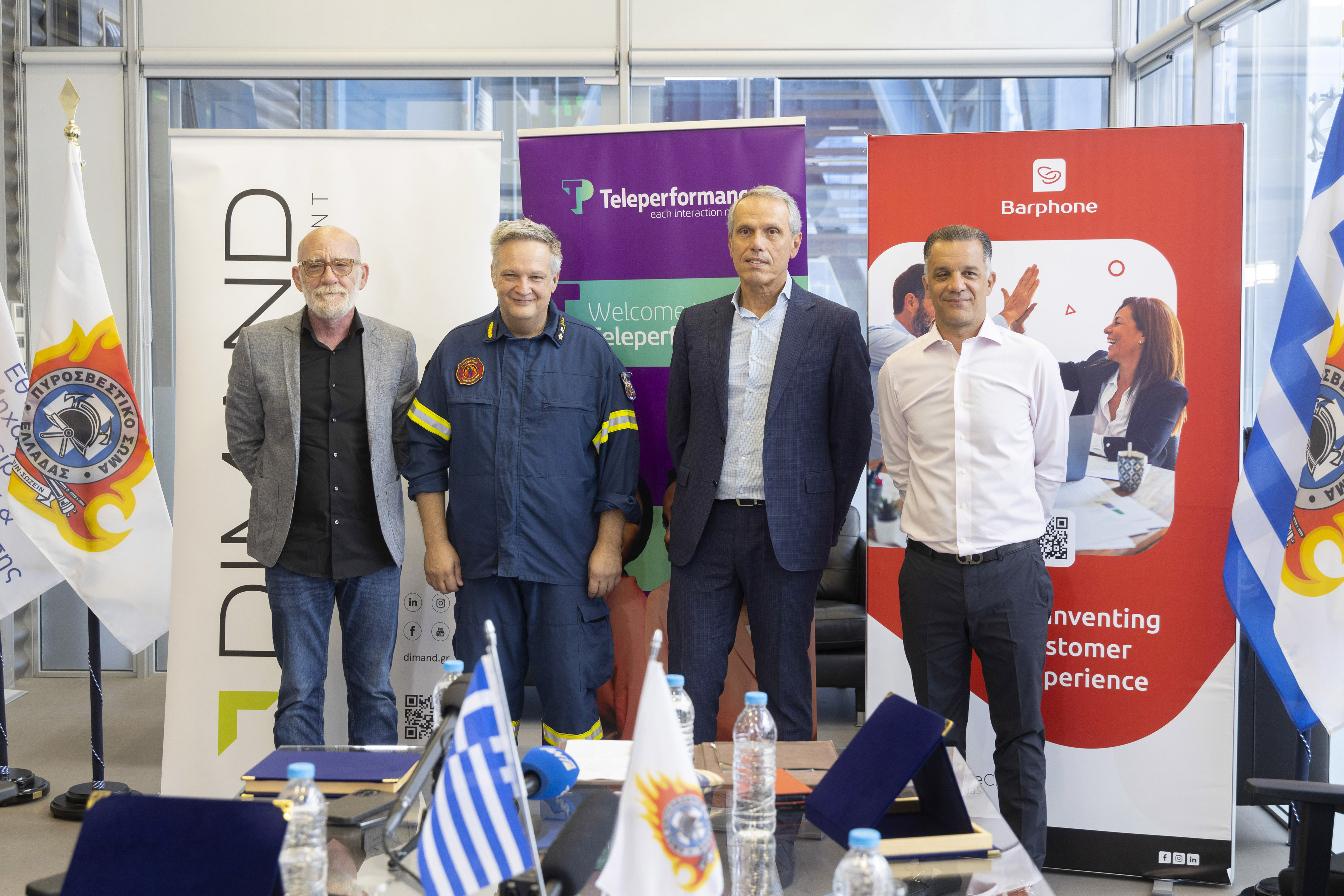 Teleperformance Greece, DIMAND and Barphone join forces to support Greek authorities
They donated 4 SUVs to the Greek Fire Brigade.
Teleperformance Greece, along with DIMAND and Barphone, donate 4 SUVs, with the aim of effectively supporting the Greek Fire Brigade.
In a special ceremony held at the premises of the Headquarters of the Fire Brigade within the "PHAROS" building in Marousi, in the presence of the Chief of Administrative Support of the APS, Major General P.S. Ioannis Stamoulis - who represented the Chief of the Fire Brigade - and the CEOs of the companies Teleperformance Greece, Konstantinos Hamalelis, DIMAND Real Estate Development, Dimitris Andriopoulos and Barphone, Petros Therianou, the donation of 4 vehicles was made to cover the service needs of Fire Department.