The Ellinikon Park development project is estimated to reach at c.250M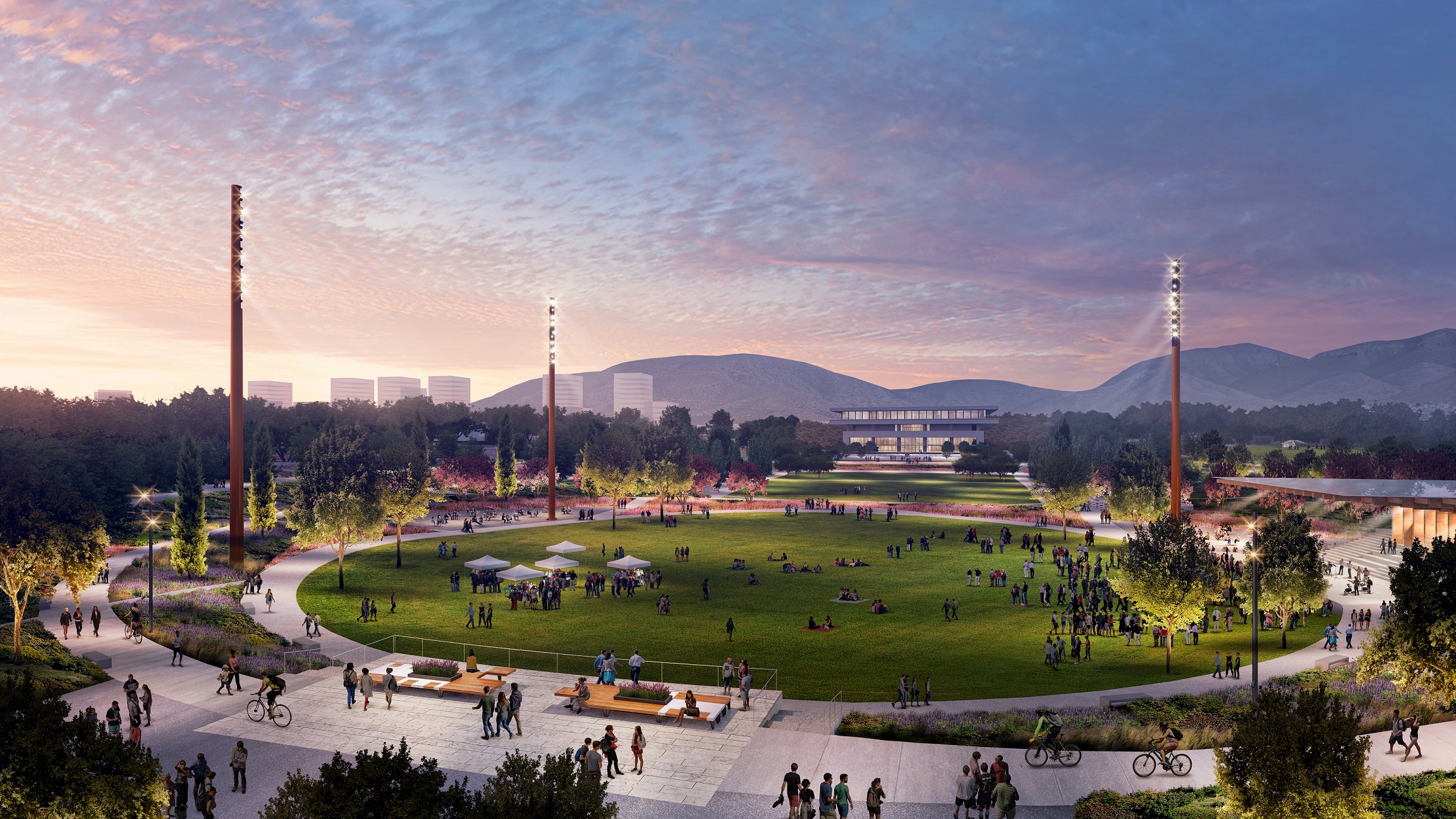 The Ellinikon Park development project is estimated to reach at c.250M
The Ellinikon Park will be constructed and will operate exclusively with investors' money. The total estimated cost is at c. € 250 million according to Lamda Development executives' comments during a presentation of the largest coastal park in Europe.
The studies, according to the company, are in progress and will be completed by the end of 2022, when the tender for the construction of the park will be held. As it is pointed out, a large part of the Hellinikon park will be completed by the end of 2025.

Already a part of it, the Experience Park, with a total area of ​​75,000 sq.m. opened to the public from December 2021, much earlier than expected. To date, the Experience Park has been visited by over 500,000 visitors. Starting at Experience Park, Elliniko Park will grow until it becomes the largest coastal park in Europe, which will cover an area of ​​2,000,000 sq.m. The cost of the park studies alone to date exceeds 7 million euros, an amount that has been fully covered by the investor. At the same time, as pointed out, the principle of sustainability - primarily its environmental and social component - are at the heart of the design of both the park and development as a whole.
In particular, it is emphasized that the creation of a huge area of ​​greenery within the urban fabric results in multiplier benefits for society. The regulation of the microclimate, the reduction of the carbon footprint and the reduction of the flood phenomena are at the core of its design with the aim of protecting the ecosystem.
The park will be able to fully meet its needs for irrigation and electricity, while it will fully compensate for its carbon footprint in its life cycle. Its water needs will be fully met through the standard wastewater treatment plant that will be created, while the intelligent lighting and energy management infrastructure will ensure the most efficient consumption.
In response to relevant questions, it is pointed out that sections of the runways will be maintained and reused as part of the pedestrian and bicycle network and will be integrated into the park. Their preservation was part of the project planning from the beginning as the goal is to highlight the history of the area.