The largest urban park in the Mesogeia will be developed in Penteli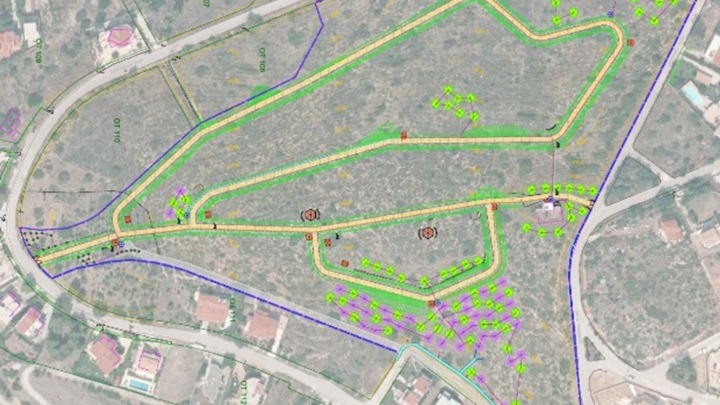 The largest urban park in the Mesogeia will be developed in Penteli
In the periphery of Penteli suburb of Attica and in an area that had suffered severe fire damages 25 years ago, an urban park will be developed that aspires to become the largest municipal grove in the Mesogeia.
In the area of ​​Panorama and in a plot that spans ​​60,000 sqm, the municipal authority decided to create an organized countryside area. It has already completed the planning, and immediately proceeds to the auction of the project, whose budget amounts to 1 million euros and is co-financed by the Attica Region.

The Panorama Urban Grove will be one of the most important interventions for reforestation, protection and upgrade of Mount Pentelikos.
Among other things, more than 1,000 trees and plants will be planted, the species of which will be harmonized with the environment of the area, will be fully organized with special walking routes, with kiosks, benches and fountains, will have sports points with outdoor gym.
At the same time, a fully automatic irrigation and water supply network will be organized and of course it will be equipped with all the fire protection and immediate firefighting supplies, something that will generally assist in the effort to protect the "damaged" by Penteli fires.
It is worth noting that this project is one of the three major urban renovations that the municipality of Pallini has studied and wants to implement. And this is because there is still the planning for the multifaceted park of Panagitsa Stream, with funding from the "Antonis Tritsis" program. A project with a total area of ​​40,000 sq.m., which will be a green avenue of recreation and activities in Gerakas and is planned, among others, planting 4,000 plants and trees, traffic education park, bike path, walking paths, parkour track and other extreme sports, outdoor chess etc.
And there is the "double renovation" of the Old Center of Pallini and Kantza. The study of this project has already been submitted for funding by the European Recovery Fund.